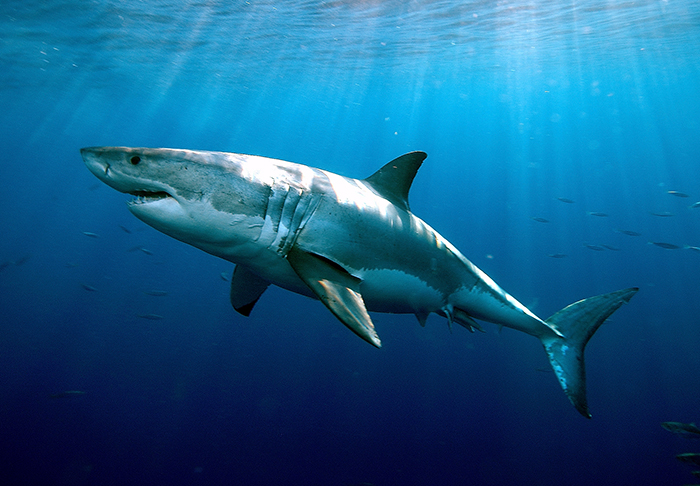 Great white shark–how long does it live?
Hi, Mr. Nature here, pleading ignorance–'cause I don't know how long sharks live in the wild and I'm not sure how you'd find out.
Some sharks do well in captivity, but some don't. It's not a natural environment, no matter how large the aquarium. They say the humble spiny dogfish has a lifespan of 100 years or more (http://www.sharks-world.com/how_long_do_sharks_live/). They think the Great White tops out at 30 or 40, based on counting growth rings in shark vertebrae. But I don't know how reliable that method of calculation can be, given the small number of actual specimens in the sample.
How many fish in the sea die of natural causes? I would guess, not many. There's always a bigger, faster fish looking to eat you, parasites galore, and storms that can wash you up on land: all sorts of hazards. Who can observe the whole life of a fish? Pet goldfish, if you aren't careful about how you take care of them, die in a year or so. But if you know what you're doing, they can live 20 or 30 years. But who knows what happens to a fish in the wild, throughout its life?
This is nature, this is God's stuff–an inexhaustible supply of fascination: and a reminder that no, we certainly do not know everything.