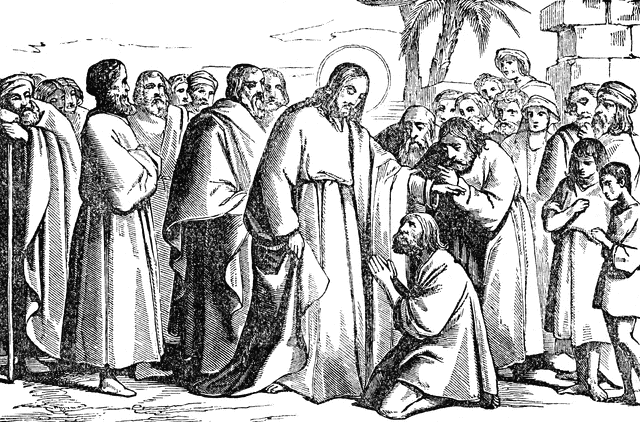 The two great commandments, we were reminded every week in church, are to love God and to love your neighbor as yourself. God we cannot see, and our neighbor is a pain in the butt.
Only God knows how hard it is for us to keep those commandments. And don't even try to count the times we fail.
So we pray–to God whom we cannot see, for the power to love persons whom we don't really want to love. It's easier, even, to ask God to love them and to bless them, than it is to ask for the grace that would enable us to do that.
It's a good thing He understands us so well.
That's why He sent us His Son to be our savior. He knew we couldn't do it on our own. By works of the flesh no one shall be saved.
Jesus Christ, who did all those things that we are not able to do–He is our righteousness and our salvation.
And our sanctification, too (I Corinthians 1:30). So that, in time, we can at least do better.