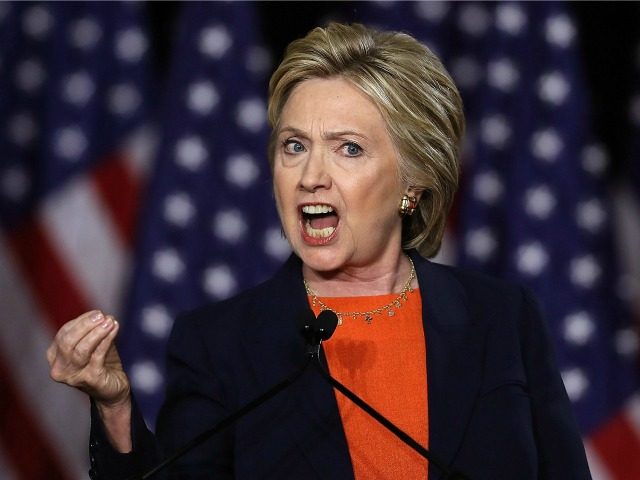 A visit to an alternative universe almost too horrible to contemplate…
President Hillary Clinton today announced her newest nominee to the Supreme Court, replacing Justice Anthony Kennedy, who drowned in a neighbor's swimming pool two nights ago.
"You'll all be glad to know–it's Chelsea!" The president has nominated her own daughter. "She's smart, she's a woman, and she is committed to fundamental transformation–not only of society, but of everybody in it, individually."
Senate Majority Leader Chuck Schumer says Chelsea will be confirmed unanimously, "probably this afternoon." She will be the second Supreme Court Justice placed by Hillary Clinton, following former attorney general and now Chief Justice Loretta Lynch.
Meanwhile, People's Social Justice Guards are tracking down enemies of progress and equality and making sure they have nothing more to say. Masked units of the People's Social Justice Guards have prevented Nazi White Supremacist justices Samuel Alito and Clarence Thomas from coming to court, and Justice Neil Gorsuch is expected to die soon of an unnamed medical condition–which means President Hillary Clinton will soon have three more nominations to offer.
On the short list for those three spots on the high court are former Speaker Nancy Pelosi, Representative Maxine Waters, film-maker Michael Moore, gun control activist David Hogg ("Only 18 years old, so he can sit on the court forever!"), several currently incarcerated felons, and at least half a dozen "trans-men" and "trans-women."
"I think what I'd really like to do is expand the court so they can all be Supreme Court justices," said the president. "Heck, there might even be a spot for Bill!"
Former President Bill Clinton, who remains in a dormant state following his wife's election, was unavailable for comment.