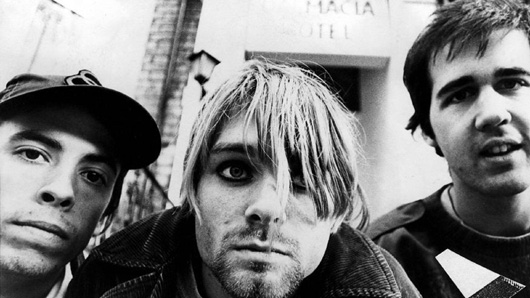 The "grunge rock" of the 1990s is pretty much past its sell-by date, but its stink remains in the air. It also illustrates, abundantly, what I mean when I talk about killing the culture.
Here's what the "Rock My World" website has to say about the history of grunge rock.
"Nothing epitomizes the disillusionment, apathy, and general sense of things all being 'useless' than grunge music. The genre captures the essence of Generation X malaise and turns it into music. In doing so, grunge music captured the attention of a generation and became the soundtrack for a youth that had no hope of a decent future" (https://www.rockmyworld.com/the-history-of-grunge/).
Can you give me hallelujah?
On top of grunge music we have heaped "Everything is racist!", "The world is gonna end in just 12 years!", the Drag Queen Story Hour, and a perpetual celebration of violence, corruption, and sin.
And then we wonder what's happened to our culture? Really?
This is what you get when you turn away from God. This is that wonderful post-Christian era we keep hearing about. When we all get all sorts of free stuff and get to do anything we want, as long as some liberal approves of it.
They didn't want the real God, or his moral laws.
Lots of luck with the false ones.