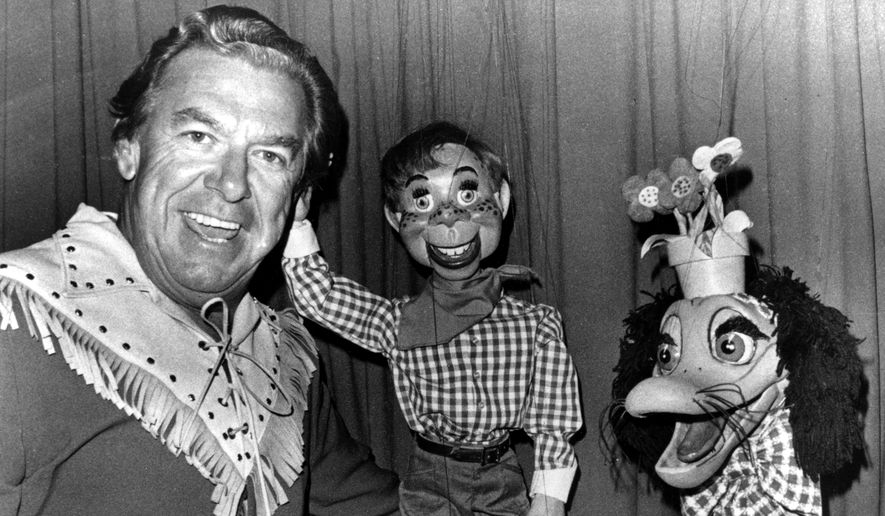 Buffalo Bob, Howdy Doody, and Flub-a-Dub
You were sort of supposed to watch this show, back when I was a boy–Howdy Doody, one of the monuments of kid TV in America. So I watched it sometimes, but it never quite caught on with me.
To me, Clarabell the Clown looked big and threatening ("You better laugh, boy, or you and me gonna have a problem!"), Howdy himself was kind of goofy, and Flub-a-Dub–well, what was Flub-a-Dub supposed to be, anyhow?
One day in 1957 (I think), the family of one of the kids in my class became the first family in the neighborhood to have a color TV. They invited the whole class over to see Howdy Doody on color TV. I remember it well: everything was a sort of seasick green. Color TV didn't work all that well, back then. The people on my grandma's color TV were purple.
I don't know why, but the green-tinted characters in a green-tinted atmosphere remain my most vivid memory of Howdy Doody. That, and trying to figure out what Flub-a-Dub was supposed to be.