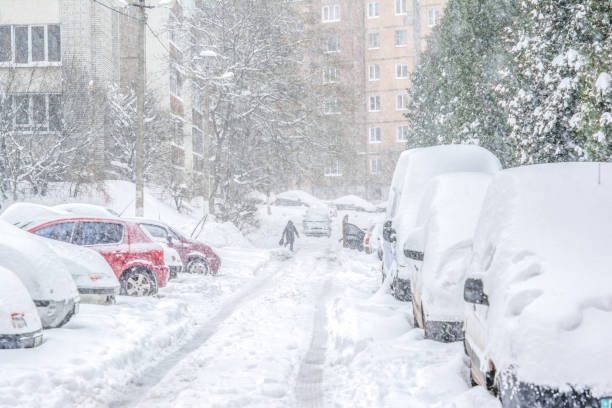 Well, it's snowing, all right. The heavy snow is supposed to hit us tomorrow. I dunno, it's already looking pretty heavy. But we shall see.
We had to go to Walmart today to pick up Patty's prescription at their pharmacy, and also more groceries to tide us over the next few days.
Holy moly. What at first appeared to be a crowded airport parking lot turned out to be hundreds and hundreds of cars gassing up at Costco. In the Walmart parking lot, the cars flowed like lava. I hiked to the entrance and found myself in a crowd like on the runways of Yankee Stadium on Opening Day. You could barely move. I got the prescription all right, but it didn't take but two minutes to abandon the quest for groceries. I calculated that it would actually cost us less time to drive several miles out of the way and buy the stuff at Stop and Shop.
Getting back out of the Walmart parking lot was… well, let "horrible" suffice.
Stop and Shop was crowded, too, with long lines at every register; still, compared to Walmart, Stop and Shop was heaven. I fell into conversation with a couple of nice people in the line. Nice and friendly: a pleasant surprise. People don't always turn into werewolves when they have to put up with assorted tribulations. We did stop short of having a sing-along.
My dream is to stay home tomorrow and not go to any stores. It'd be wonderful if my blog numbers recovered tomorrow. (Very strange: they tanked on Jan. 17. Kaploosh, just like that.) Maybe we'll watch a movie in the afternoon. Or at least watch the snow.