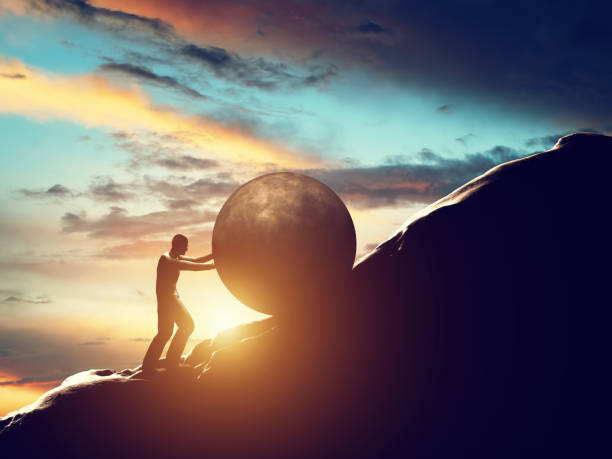 I'm so excited by Secretary of State Whatsisname's promise! "We'll provide our fellow Americans with pathways to new, sustainable livelihoods." Pure genius!
See, it's gotta be done Because Climbit Change. We're all gonna need new jobs: after all, we can't all be rioters. We can't even all write cowboy poetry.
But we can all lug big stones around and pile them into heaps. Someday you'll be able to get a Ph. D. in that. And certainly we can all spy on each other and report every discouraging, disloyal, demoralizing word to the government. And we'll need a lot more prison guards.
First you'll have to go to college–universal free tuition, of course: and don't worry about the cost, they can just print more money–and then you can go on to a sustainable career of swabbing out bathtubs or raking the lawns of Really Important People. You might even wind up working for a social media influencer!
People will also be compensated for standing in line all day, which is a very sustainable activity, and you can make extra cash for attending Biden rallies, even when The Big Guy himself forgets to show up.
And you won't need to earn much money because, as might be expected, Climbit Change will make it obsolete to live in houses that you own, drive cars, stay up after sundown, or say things the government thinks you shouldn't say. Hey, how much money can it cost to live in a cardboard crate? And think how close you'll feel to Mother Gaea!
And once Climbit Change is over, and there are no more germs in the environment, they'll give us all our freedoms back!
But only if you still want them.