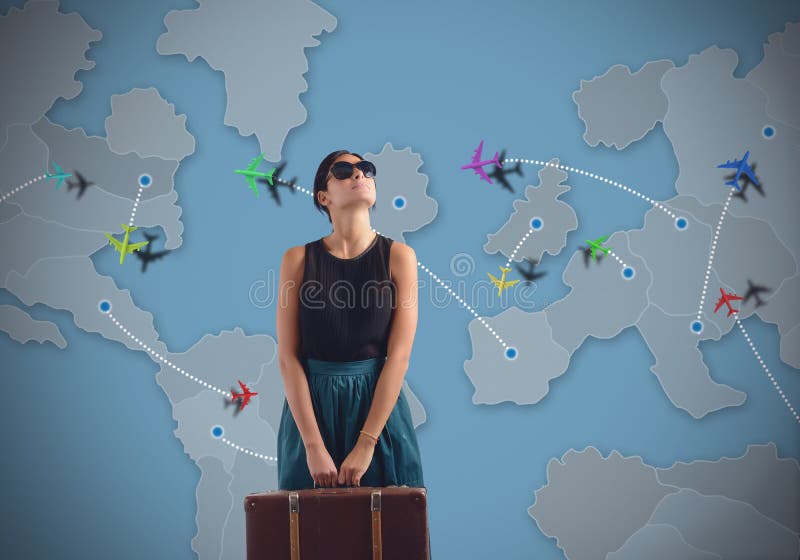 Throughout my childhood, one of the sure signs of summer was my aunts taking off for faraway places–Gertie, Millie, and Joan. Grandpa and Grandma always went to Florida; and even that was an exotic destination, back then. But my aunts went just about everywhere.
This was the late 50s, early 60s. You weren't allowed to go to communist countries, and the Iron Curtain cut off half of Europe. So they went everywhere else.
Listen, people didn't do that, back then! Just get on a plane and light out for the ends of the earth. My aunts could have easily become celebrated travel writers, had they wanted to.
Adventures? Yeah, they had adventures. Their tour came unraveled once, somewhere in the middle of Uganda. They had to eat at a place called The Black Cat Cafe. And you had to be very careful about that!
Another time, Aunt Millie had a panic attack deep in the bowels of the Great Pyramid–heckuva way to find out you're claustrophobic.
These were single women with ordinary jobs. They weren't rich. This was how they liked to spend their money; they worked hard for it and saved up for their travels. Travels (at least, as far as I can remember) to Norway, Iceland, England, Germany, Peru, the Caribbean, Australia, Venice, the Alps, Spain, Egypt, East Africa, West Africa, Greece, Labrador, Alaska (hardly anybody went there, back then), Ireland… And I'll bet I've forgotten a few more. They always brought back really cool souvenirs and lots and lots of slides, show the family first and then the church. Every summer, another adventure.
It was a lot bigger world, back then. And my aunts knew it better than most.