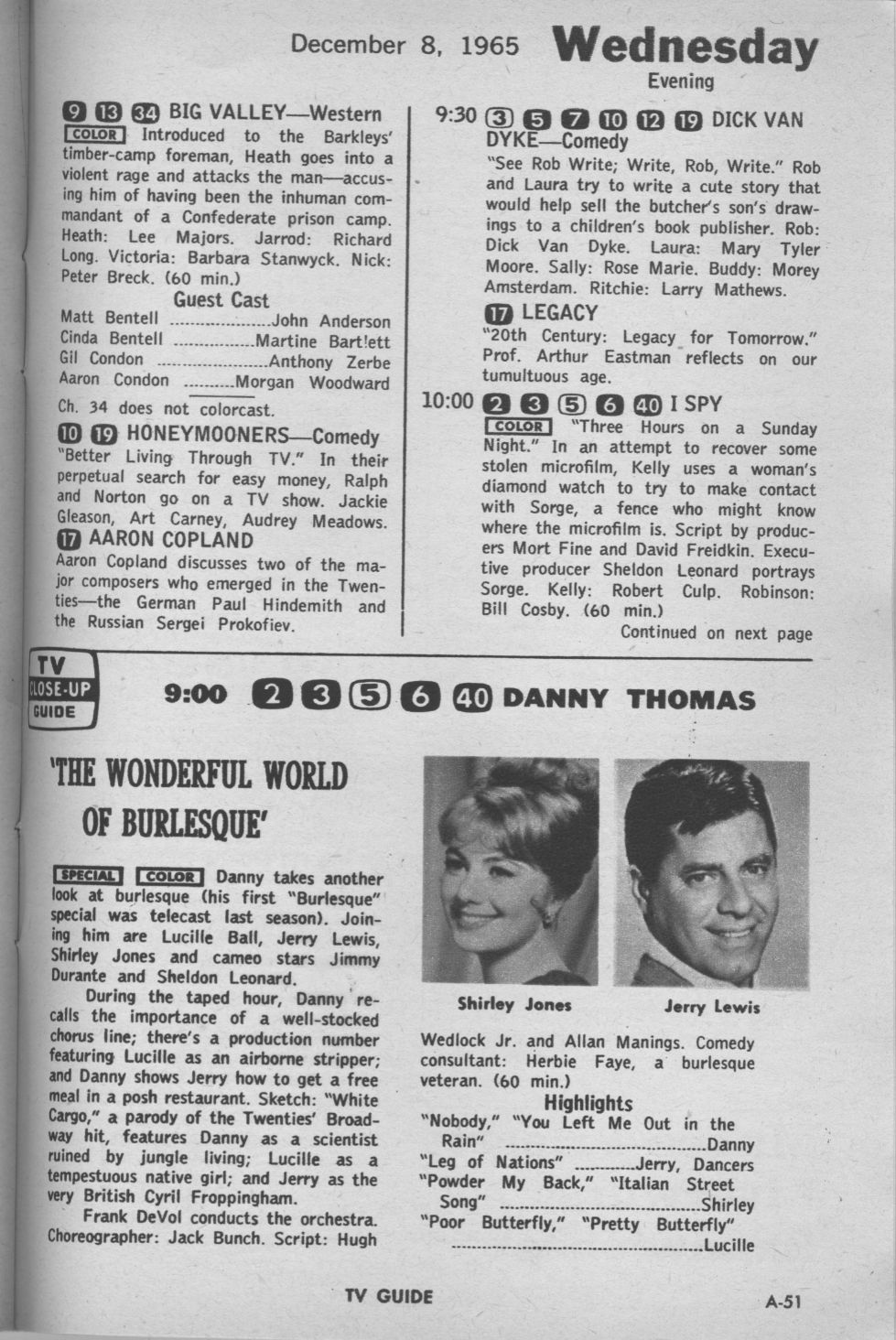 It's much too hot to go outside and play Squamish today! G'day, everybody, Byron the Quokka here, with another weekend of fabulous TV brought to you by Quokka University. Here are a few samples guaranteed to whet your appetite!
7 P.M.  Ch. 06   NUDE FLY FISHING–Sports
Join our Nobel Prize-winning hostess, Rigoberta Menchu, for celebrity nude fly fishing! Guests: Honus Wagner, Debbie Reynolds, Chet Huntley. With the June Taylor Dancers. This week's surprise–an alligator where they least expect it.
Ch. 11  TRASH TALK–Educational/Boring
Host Harry "Mr. Boredom" Grubstake and guest Charo discuss how archaeologists three thousand years from now might mistake our landfills for random heaps of junk. With Bertrand Russell and his kazoo orchestra.
7:28 P.M.  Ch. 02   MR. GOGGLE–Children's Show
[Note from Byron: You wouldn't believe what we went through to get this one!]
Mr. Goggle is the monster whose bloodshot right eye is three times the size of his squinty left eye; and when he peers into bedroom windows, children wake up screaming. Banned from 50 different networks when it debuted in 1957! Condemned by act of Congress! Watch at your own risk.
7:30 P.M.  Ch. 44   UNSUNG OPERAS–Educational/Musical
Just because they never made it to any opera house doesn't mean that these were shoddy operas! This week, from Mongo High School in New Jersey: Il Provalone, by Chuck Worst–sung by the cast of Gilligan's Island, conducted by the high school janitor because the real conductor never showed up. Don't miss Bob Denver's aria, Vado al Teatro, Fettuccine!
8 P.M.  Ch. 16   MR. DOOFUS–Sitcom/Tragedy
When every single one of his students fails the math section of the SATs, Mr. Doofus (Brian Blessed) gets a trophy from his teachers' union. Meanwhile Ms. Scatterby (Heather Locklear) takes a course on "How to Infuriate People." Mr. Screwtape: Andy Griffith. A Giant Squid: a giant squid.
Well! That should get you cranking! This is Byron, signing off.