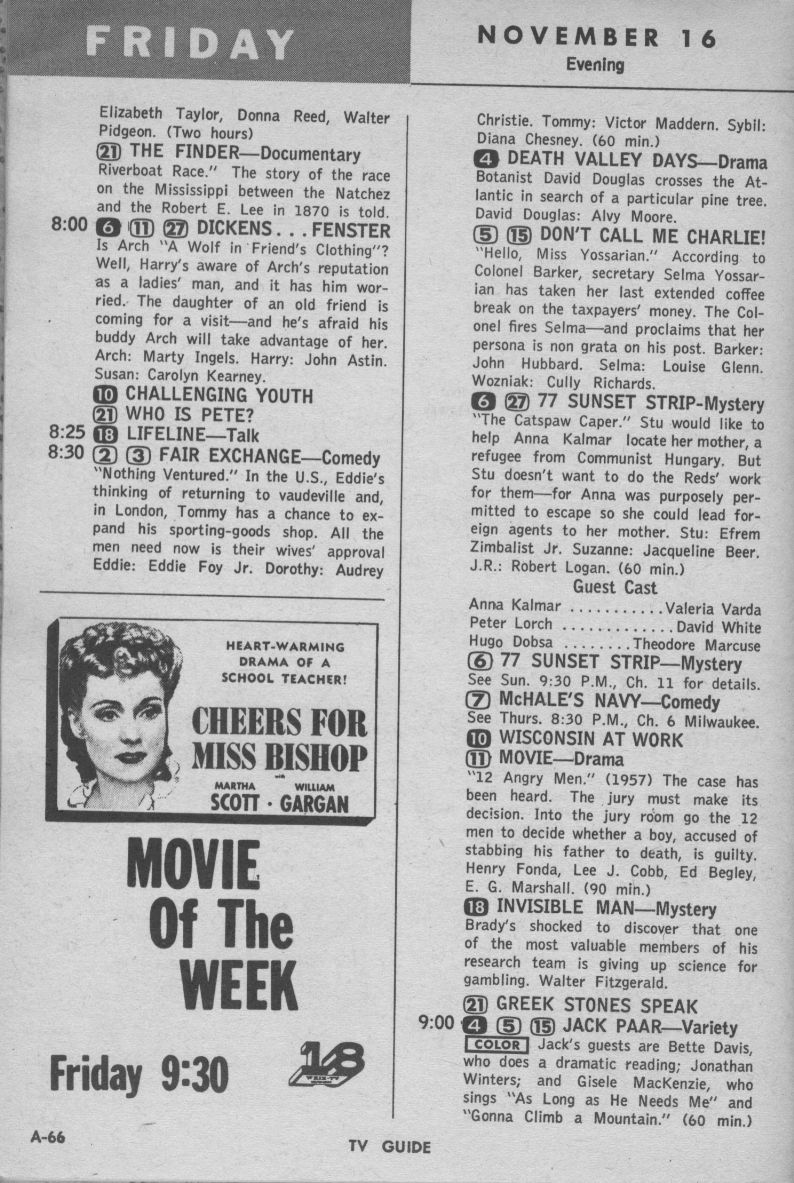 Look at this–October already! Time flies when you're posting TV listings!
Byron the Quokka here, with another weekend's worth of intersectional TV–I thought I'd say that and see if it got a rise out of anybody. There's a wallaby who jumps four feet into the air if he thinks something's intersectional.
Here's a little piece of this weekend's menu.
8:15 P.M.  Ch. 08   BOBBING FOR APPLES–Game Show
It's looks easy–but in every tub of floating apples, there's an angry crab! Sooner or later, some contestant's going to get bitten. Host: Basil III, Byzantine Emperor. Celebrity contestants: Angela Merkel, Bette Davis, Chiang Kai-shek, and a rugose cone from Antarctica.
8:30 P.M.  Ch. 18   MOVIE–Horror
"The Scary Lady Who Chops Off Heads and Eats Them" (Mexican, 1967) features the June Taylor Dancers as sirens who lure unsuspecting randy gentlemen into the clutches of a ravenous space alien (Zsa Zsa Gabor) who looks like Zsa Zsa Gabor. Featured Song: "I Got Plenty of Letter Openers"
Ch. 23   RE-IMAGINE YOUR SOCKS–Drivel
Are you ready to enhance your sock experience? Join your host, a sea cucumber in a tank, as various celebrity guests (celebrities from Burkina Faso: you won't have heard of them) rhapsodize about what a nice pair of socks really feels like! With John Kerry and his orchestra.
9 P.M.  Ch. 02   I LIVE FACE-DOWN–Crime Drama (Noir)
Cynical, burnt-out private eye Marvin Blah (James Fenimore Cooper) can't even drag himself out of bed in the morning–so how's he supposed to solve "The Disappearing Gorgeous Dame Caper"? Superhero Shapeless Blob Man (Richard Crenna) has to use poisonous snakes to get him motivated! Guest star: Venus de Milo (with arms)
Ch. 31  ARE YOU AS DUMB AS YOU LOOK?–Quiz Show
Trick questions like "Who are you?" are bound to trip up stupid famous people when host Monte Hall asks them! Watch career politicians get hopelessly tangled up by posers like "What are you doing?" and "How old are you?" Remember the Congresswoman whose head exploded when asked what time it is!
There! That ought to get you in a TV frame of mind! Aunt Squeezy is visiting us this weekend, so we know we're going to be watching a lot of TV–in between games of Clue! This quokka really has it in for Col. Mustard–always trying to pin the crime on him. But I digress…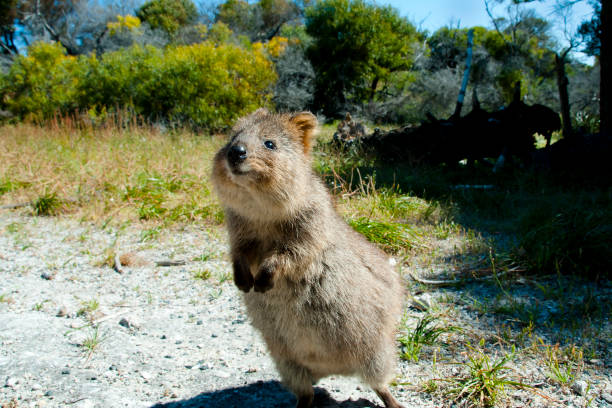 Gee, I can still see the TV screen from 50 feet away!