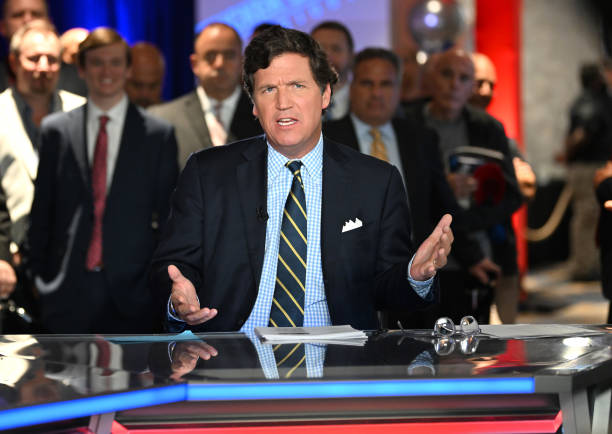 That bumb Tukkar Carloson he "is" sooon goingto "be" laffing out of" The other Syde of his Faice. He thincks Focks Nooz thay caint "stopp himb" fromb Being "On" Twidder but Ha, Ha on himb! We has thinked "Of" sumb-thing beter!!!!
I, Joe P. Collidge, has bin slectid to taik "his" plaice and Be On TV!!!! Waht doo yiu "thinck" Of That??? Noeboddy, assalootly noeboddy wil wach his Sho iff I amb On insted!!!!!!
Sumb Hater he asked wel Wye "didd thay pikk yiu, yiuAre" just "a iddiot in collidge" so sicks Of "my" frends and me we beet Himb Up"!" Acksuraly I thinck sumb boddy thay sennt In "my naim" and Focks thay piccked Me "in" a Syintiffick Lottary!!!!!!!! It doughnt get moar Syintsy then That!!!!
As alyaws, Evvry Thing "I" "say" it wil Be baked Up "by" Scyince and it whil Nevver "be" rawng!!!!!! Vyooers thay Can aslo Send us Munney ($$$) oar Kandy oar wat-evver as a Offring to Pressadint O'Bomba and aslo Pressadint Jobydin!! Woodint it Be "Cool iff I cood get One ($1) of themb to Be A Guessst!?!? Thay say Pressadint O'Bomba he can turn Watter "into" a Emty glasss!!!! Man thatt wood maik my Moth Antenners spin arownd!!!!!!