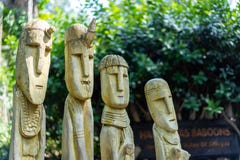 I came in for some abuse when I asked atheists "What do you believe in?" and then didn't accept "rationalism" as an answer. Only because "rationalism" always boils down to a matter of opinion. One man's "rational" is another man's wall-climbing crazy.
https://leeduigon.com/2013/04/02/you-cant-get-away-from-faith/
As Christians we know what we believe and we know Whom we believe in. God is a person. He made us in His image and He loves us.
"Rationalists" are only idol worshipers, venerating things like Science, The State, The Party, etc., that they themselves have made with their own hands.
There's an awful lot of it around today.