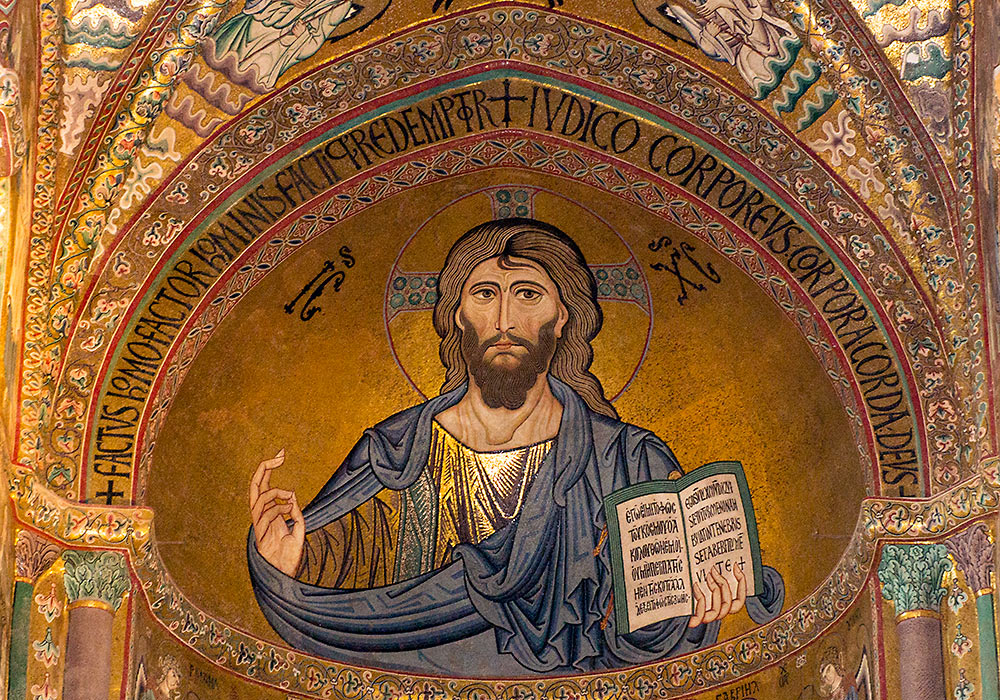 This is Christ Pantokrator, "Christ the Ruler of All," as portrayed in an ancient church in Sicily. Today on Easter Sunday we celebrate His resurrection from the dead.
Or Lord our God, and Father of All: grant this Easter day of 2019 power to work all throughout the year, every day, to draw our hearts to Jesus Christ–by whose blood we are saved, by whose wounds we are healed; Jesus Christ, our rightful King and only Savior.
Do as thou has said, O Lord! Make His enemies His footstool, put all things under Him, make all things new and wash away all tears: we pray for the restitution of all things, under the Lordship of Jesus Christ the King of kings. In Jesus' name, Amen.