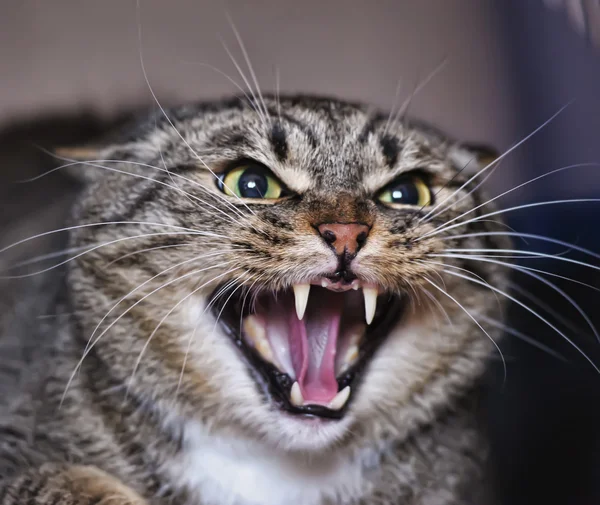 Peep lets her sister, Robbie, pick on her all day. It's a shameful business.
But take her to the vet's office, and she turns into a tiger.
So now this sweet, gentle cat is hissing at me and showing her teeth–'cause I had the dirty job of taking her to the vet's–and heaven help anyone who gets in her way. At the doctor's office they have standing instructions to handle her with towels and protective gear. For the humans, not her.
They're going to do all these tests and see what's what. She's not un-healthy, but it seems she has some problems that may require attention. So we have to wait a few days and see what the tests tell us. Please pray for our little girl cat.
P.S.–Thank you, Byron, for managing the blog while I was out. You did pretty good, actually. Way to go, publishing Unknowable's picture.