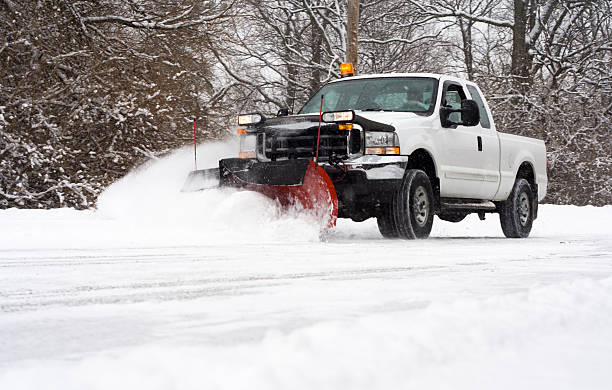 Well, the forecast is still for beaucoup snow, and we've decided we'd better bring in more groceries today rather than wait till tomorrow. We shall see what happens.
As I learned from my experiences as a reporter, snow removal is often a contentious issue in small towns. Generally they've already spent their snow removal budget on other things months before the first snowflake falls. Then it snows and they have a crisis, and the residents are fit to be tied because their streets aren't getting plowed.
I am reminded of a colossal snowstorm here, many years ago, in which the town councilman in charge of activating the Public Works Dept. for plows, etc., was nowhere to be found. It was a quirk of government that only this guy had the authority to put the plows to work: they couldn't move until he gave the word.
It turned out he was spending the night with his girlfriend and didn't realize it was snowing like crazy. The next day, of course, he discovered that we'd had two feet of snow, so he finally told the plows to go ahead. They would've had a much easier job of it if they'd gotten to work 12 hours sooner.
Pressed for an explanation of why he hadn't been available when they needed him, the best the councilman could do was, "Well, it ain't snowin' now!" Made it stop, then, did you? Attaboy.
I've attended more than a few town council meetings that melted down into ire and rancor over snow removal: no one likes getting blamed for it not happening. I'm reminded of one night when the Public Works foreman practically frog-marched a vocal critic into a DPW truck for a tour of the township so he could see the lads were hard at work everywhere–not just lazing around the township garage drinking beer and watching TV, as the critic had slyly suggested. He had no choice but to go on the tour–and the whole crowd insisted on waiting till he was brought back, so they could enjoy his humiliation.
And you want to give government more power?