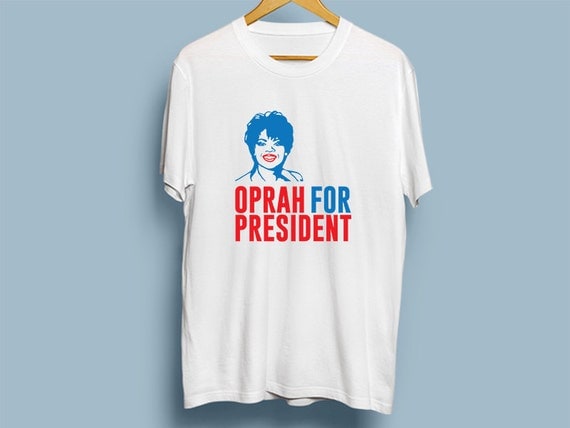 Okay, I once tried to watch Oprah Winfrey's show, and couldn't do it. Last night she got a Lifetime Achievement Golden Globe, and now assorted noozies are trying to gin up an Oprah for President movement (https://www.nytimes.com/2018/01/08/movies/oprah-winfrey-lifetime-achievement-golden-globes.html). After years of spectacular success as America's No. 1 sob sister, they want Oprah for their president.
Well, why not? Who else have they got? The Democrat lineup is a parade of tired soft-core commies and Swamp creatures. Even I have to admit that Oprah is not part of the Swamp, has not made a shambles of any public office, has not damaged the country by signing any legislation, and managed to make herself a billionaire without the aid of lobbyists.  She is infinitely more qualified to lead the country than Kerry, Gore, Obama, or Hillary ever were. Donald Trump ran over a whole mule team of Establishment candidates to win the GOP primary in 2016. I wouldn't be surprised to see Oprah administer a similar trouncing to a passel of Democrats.
No, I wouldn't vote for her. As a Democrat, she would surely pursue policies that can only do us harm. It will be a good day for America when the Democrat Party ceases to exist. But meanwhile they're going to want a presidential candidate for 2020. Oprah is a wild card in the deck–and it just might trump Trump.
I pray with all my heart that Democrats never again take power in my country. Never, ever again.