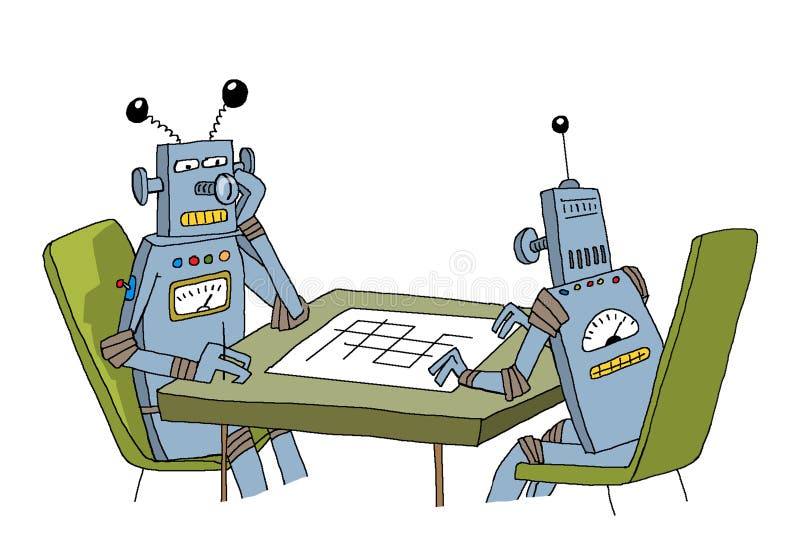 I like to play games on Pogo. I like to chat with my Pogo friends while we're playing. It's relaxing. It's nice.
My wife plays a lot of Pogo, and she likes to win "badges." A badge denotes that you've achieved something or other in the course of playing a game. Players like to collect badges. I'm not into that, but that's me.
As I play, from time to time a certain advertisement appears in the chat box, offering you the power to "complete and win hard badges quickly"… by signing up for robots, "Badge Bots," to play the game for you.
It reminds me of someone I knew long ago, who was too lazy to go to the unemployment office to collect his check. We called him "Clams"–although the average clam was a lot more dynamic than he was.
Sheesh! Are we grown too flaming lazy even to play our games? Where's the fun in having some robot play your games for you? Are we too dull, too inert, even to relax? And what kind of gavone brags about all the badges he "won" by letting Badge Bots win them? Where's the achievement? How many of us, really, are that dishonest with ourselves?
Other robots turn our lights on or off–you have to shell out for "smart" lights that will obey the robot's order–because we're too torpid to flick a switch.
I heard somewhere that the civilized world has an epidemic of obesity. I wonder why. Well, at least we still have the energy and the drive to stuff our faces non-stop. Is that the one thing we don't want robots to do for us?
I'm reminded of a story Ray Bradbury told in The Martian Chronicles, a poignant, somewhat poetic piece in which all the human colonists on Mars are dead and gone but their robots mindlessly keep performing their now pointless tasks of housekeeping the now uninhabited houses.
Let's not go there, okay?