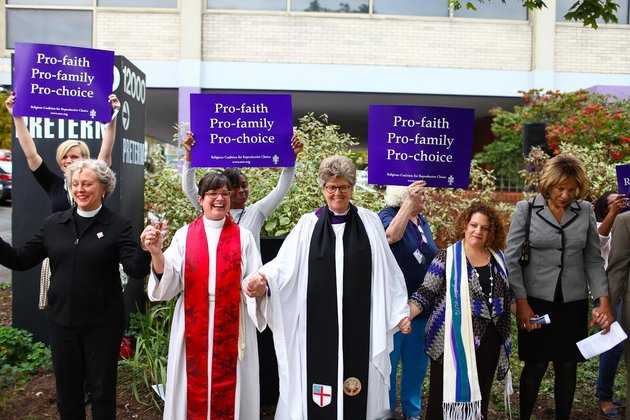 (Stoke up the fire…)
Thou shalt not take the name of the Lord thy God in vain; for the Lord will not hold him guiltless that taketh His name in vain.   –the Third Commandment (Exodus 20:7)
There's joy in Hell whenever an ordained minister of the Gospel does a thing like this. Presbyterian "Reverend" Marvin Ellison recently blessed a Planned Parenthood abortion mill, denounced abortion's critics, and even volunteered to be its chaplain (http://www.lifenews.com/2018/05/11/presbyterian-minister-blesses-planned-parenthood-abortion-clinic-in-gods-name-volunteers-as-its-chaplain/). What–couldn't he find a job at Buchenwald?
"In the name of all that is holy and good," the apostate intoned, "Planned Parenthood your name is blessed." This happened in Portland, Maine.
Is there a church that this evil man can be kicked out of?