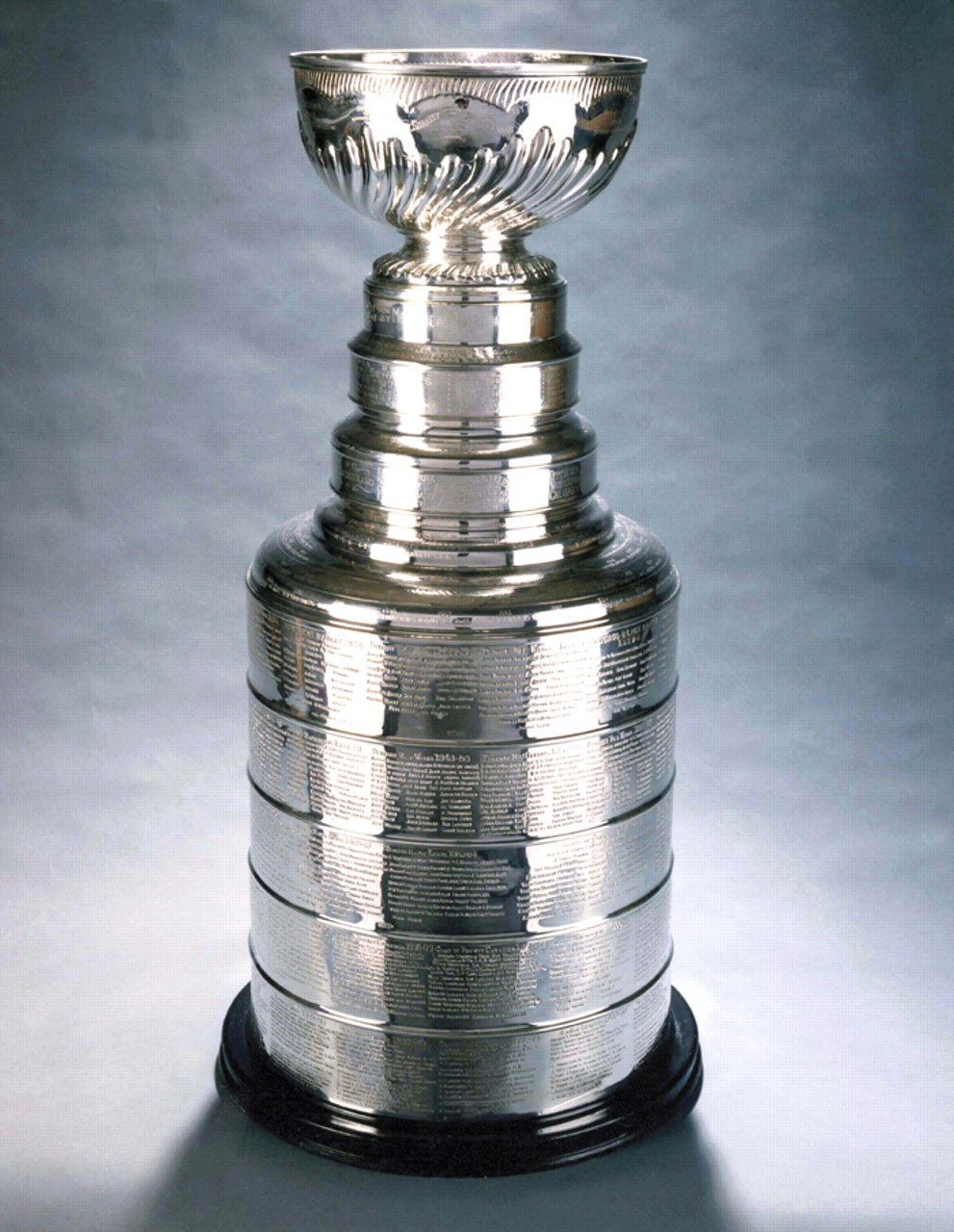 I thought it was a terrific fun idea–draw up a cast for a Bell Mountain movie, and whoever has the best cast, wins a prize.
Well, so far I've only got four entrants in the contest, and that's not much of a contest. Obviously the prize, an autographed copy of The Silver Trumpet, failed to inspire a competitive spirit.
All right, all right, so I'll change the prize.
Now, ladies and gentlemen, if you win the Bell Mountain Movie prize… you win the Stanley Cup! Somebody talked to the National Hockey League and they say it's okay, they won't use the Stanley Cup this year.
Hey, this huge trophy is solid silver, has beaucoup historical value, and ought to fetch a great prize on eBay. And all you've got to do is name actors for at least six roles in a Bell Mountain movie that'll be made as soon as I've got $100 million. The actors don't even have to be alive anymore. In fact, they don't even have to be actors! That's how laissez-faire I've got, trying to pump up this contest.
Gee, that's two French expressions in one paragraph. Either I'm turning into Hercule Poirot, or this Stanley Cup idea's a winner.