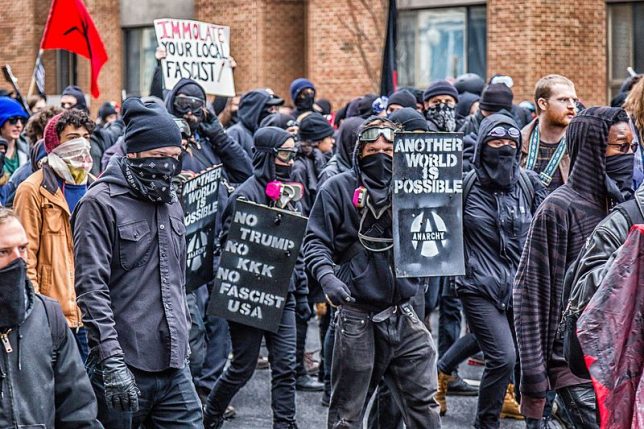 If you vote Democrat, you're voting for this.
Note the headline says "sort of," and even that's putting it too charitably. What he really did was pass the buck to the Portland Police Bureau–which is kind of odd, because Mayor Ted Wheeler is also the police commissioner (https://www.washingtontimes.com/news/2018/oct/14/ted-wheeler-portland-mayor-stands-decision-allow-a/). But applying logic to any matter involving left-wing crazies is, uh, racist. Or heteronormative. Or something.
Antifa, the black-masked left-wing thugs who are the Democrat Party's stormtroopers, staged a "demonstration" on Oct. 6–without a permit–in which they stopped and rerouted traffic, terrorized and assaulted motorists, beat people up and trashed their cars–and the Portland police made no arrests. Nope, nothin' wrong here. Just a few progressives exercising their First Amendment right to riot.
And from Mayor Wheeler we get "Oh, well, waddayagonna do? If we stop the protests, we're too heavy-handed. If we don't stop 'em, we're too soft. What's a city to do?" And the answer was, of course, "nothing."
Again I ask, how much more of this does America have to take? 
If you're even thinking about voting for the Democrat Party that sponsors, promotes, and enables Antifa–well, I hope they get you next. 'Cause you'll deserve it.