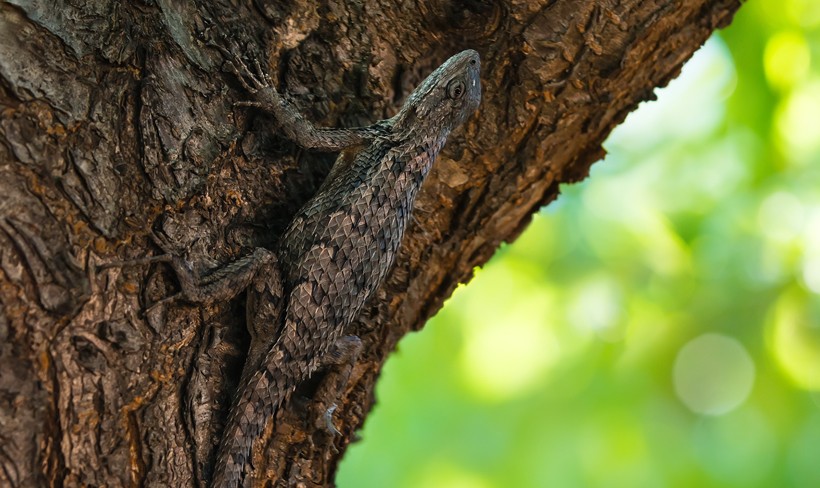 New blog posts today won't be as hard to find as the fence lizard in this picture. That's because I've pre-published a couple, and if it works, they will appear in due course while Patty and I are marooned at the ear doctor's. We also have to do our grocery shopping for the weekend.
Joe Collidge will put in his customary appearance.
In addition to being naturally hard to see when they cling to the bark of a tree, fence lizards will also circle around, like squirrels, to try to keep the tree trunk between you and then. But they do get tame and friendly if you keep them a while and treat them nicely.
Can't say the same for Joe.