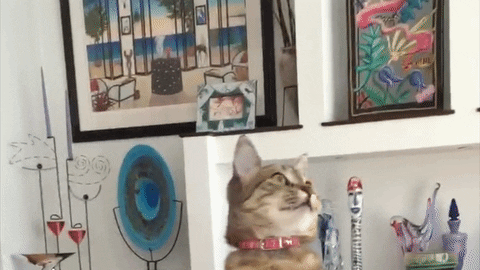 I just remembered I have to write a Newswithviews column today, somehow. That's along with trying to finish writing a chapter of The Wind From Heaven, coming up with more material for the blog, and getting it all done today because tomorrow I'll be stuck in the doctor's waiting room all morning.
When it comes to work, my cup runneth over.
At least the threat of rain has passed. I can go outside and write my book.
(This cat is making me dizzy, just watching him…)