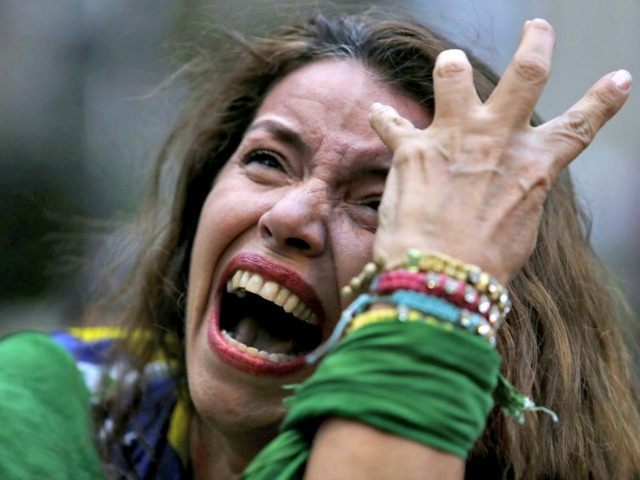 She just saw a white guy eating Chinese food…
If some of these college jidrools ever had to go a day without being offended, they'd feel like they'd had no day at all.
Some of it's our fault, though: we're the sad sacks who fund those colleges. We're paying for the students to learn how to be addle-pated, snarling, upside-down nonentities. Not just in the exorbitant tuition fees we cough up without a murmur of protest; public money, our taxes that we worked for, comes pouring into colleges and looniversities.
I was going to say we deserve a better product than they're giving us. But do we? Do we?