If you've been following my experiences, you'll remember that yesterday my car conked out. I would have to get it towed, this morning, to the repair shop.
But what the heck, try it one more time. Take the spare key, turn it–
How about that? The car started. Like magic.
Looking under the hood as the engine purred deceptively–"Yeah, Lee! I'm all right now! Hey, how about we go for a ride–someplace nice and far away? I promise not to conk out on you again!"–we saw nothing that looked wrong or out of place. Nevertheless, I took it to the garage. At least I didn't have to wait for a tow truck.
"I don't trust it not to die on me again," I told the mechanic.
"Nor should you," he said. So they'll check it out, find out what's wrong, and fix it.
One competent auto mechanic is worth more than all the gender studies professors on the planet.
Meanwhile, I walked home–a mile or so–reckoning that the exercise would do me good, as long as I didn't stress my bad knee (slowly recovering) by walking too fast. So far, so good, on that front.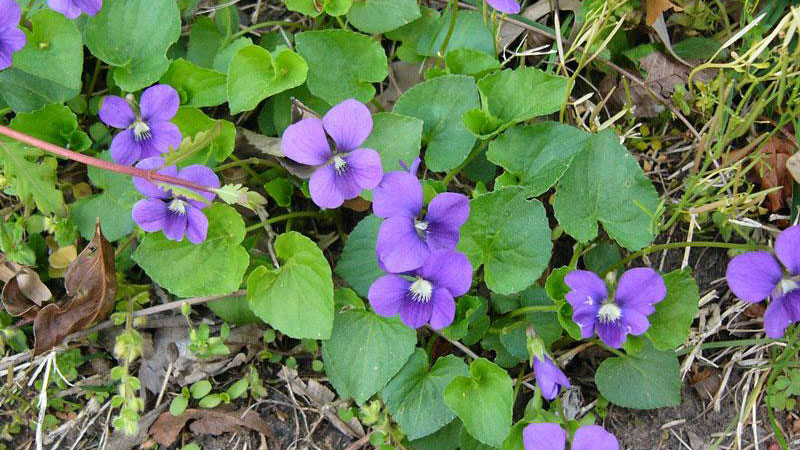 Oh! And as an added benefit of walking home, I saw these wild violets–along with a lot of other flowers–springing up all over the neighborhood. Spring is well and truly here, and we can revel in God's gorgeous handiwork.