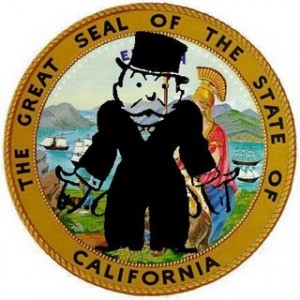 (Hmm… Hardly anybody here again today. Wish I knew why.)
It was six years ago that the then-governor of California, Jerry "Moonbeam" Brown, called his state "the other Mexico" and invited everyone in Mexico to come on up and live there, plenty of welfare for all.
Now California's current governor, Gavin Noisome, is pleading for the Red States to bail him out because otherwise California's insane policy of encouraging illegal immigration is going to bankrupt the state.
Did anyone need a crystal ball to see that coming?