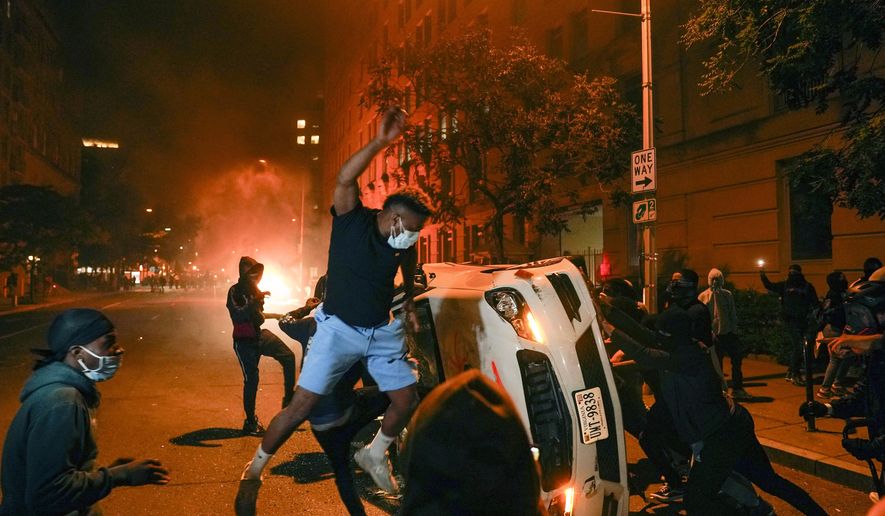 The masks might not protect you from the virus, but they will make it harder to identify you.
Did I really say, "Is it possible that some degree of normalcy might return to the Democrat Party?"
Uh… no. The answer is no. It's not possible. They're too far down the road to crazy to turn back.
This quote from the Fairfax Democrats in Virginia says it all:
"Riots are an integral part of this country's march to progress." (https://americanpriority.com/news/fairfax-county-democrats-call-riots-part-of-this-countrys-march-towards-progress-update-tweet-deleted/)
They published this Tweet on Monday and very quickly deleted it when they realized people had seen it. But they said it. Coast-to-coast riots were shattering our country, and they called it "progress."
Do we really want to know what they mean by "progress"? Progress toward what?
And millions of people in November are going to vote for it. That's appalling. Do they know, or care, what they'll be voting for? I don't know which answer is worse, "yes" or "no."
God have mercy on us if we don't defeat them in November. Because they won't.
P.S.–Wordpress won't let me post the picture of the riot. The line that appears there has nothing to do with anything. It's supposed to be a picture. Fap to computers.