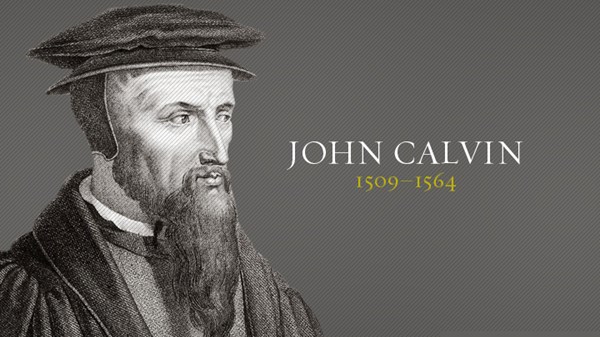 Somebody out there thought she was putting the screws to me by forcing me to… admit!…that I'm a Calvinist. Like that's bad or something.
My family is Lutheran, Methodist, and Catholic–so naturally I was brought up and instructed in the Dutch Reformed Church. It's now "the Reformed Church in America," and full of liberals. But the old Dutch Reformed was Calvinist. So in that sense, I suppose that makes me a Calvinist. Sort of.
Here on this blog, our Christian community embraces people from many different denominations and from all over the world. Welcome, if you're Catholic. Welcome, if you're Protestant. Welcome if you don't bother with the labels. We read and believe the Bible, Jesus Christ is our Savior and Our King, and we hunger for the day of His return–and meanwhile we work in His service. So we don't bother with the labels, either. We like to think that here in America we've outgrown that old 17th-century European thing of trying to kill off everyone whose beliefs differ in any way from yours.
Calvinists believe that man is depraved, owing to Original Sin, and cannot save himself. Us Calvinists don't believe in the worldly perfectibility of man. We don't believe the vision of the omelet justifies breaking all those eggs. But to be honest, we didn't need John Calvin to tell us that. St. Paul told us first–and he belongs to all the churches.
For the benefit of all Christians living in this evil age, let me close with a quote from Benjamin Franklin: "We must all hang together, or surely we will all hang separately."