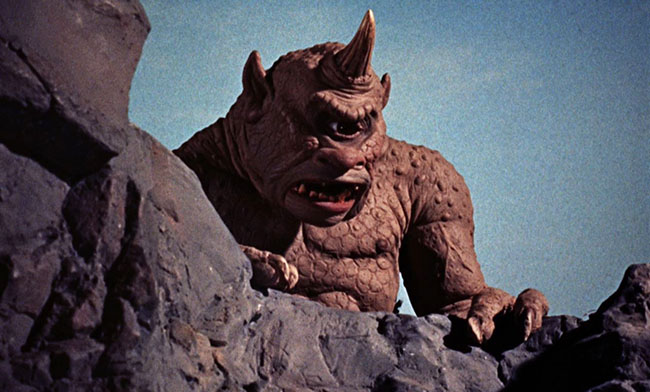 And here comes the Cyclops…
Sometime between Christmas and New Year's, I've got to find time to revisit one of my favorite movies–The 7th Voyage of Sinbad. When it came out in 1958, my parents wouldn't let me see it: thought it'd be too scary for me.
But this movie provides a rare opportunity to enjoy not one but two geniuses at work. It's got the music of Bernard Herrmann, one of the all-time greats of movie music, and the special effects of Ray Harryhausen, the greatest monster-maker ever. It took the special effects art 40 years to catch up to him.
Oh, the theme music! To say nothing of that gorgeous music we hear when the Roc flies. Bernard Herrmann said this was among his favorite movie scores, and who can argue with him?
And of course Harryhausen gave us the Cyclops, a dragon, the Roc, and an animated skeleton–what's not to like?
It's gonna be so great, to hear that theme again! Oh, look, here it is–