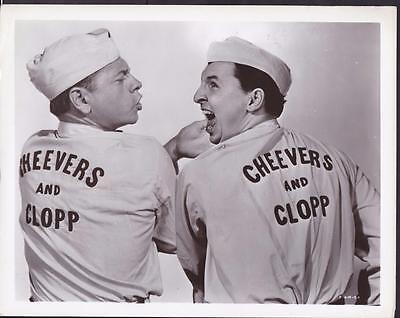 Let's throw in a laugh-yourself-silly movie along with all the other festivities in our cyber-Christmas party!
A Slight Case of Larceny stars Mickey Rooney and Eddie Bracken as two extremely silly guys who acquire a failing gas station and get rich quick by stealing gas from the big station across the street. Big Business tries to crush these guys, but they underestimate the power of sheer looniness.
It's not a famous movie, but it is screamingly funny. Patty can't remember exactly how she found it for us: it wasn't an easy search. But it's worth it–you'll laugh your socks off.
Meanwhile, it looks like a hot Monopoly game is starting in the parlor, next to the table with the fried calamari rings and Erlene's brownies. I once made a heaping dish of squid-rings for a Christmas party, it took me literally all day in the kitchen, and they were gobbled up to the last crumb in just five minutes. So much easier to whip up imaginary snacks!