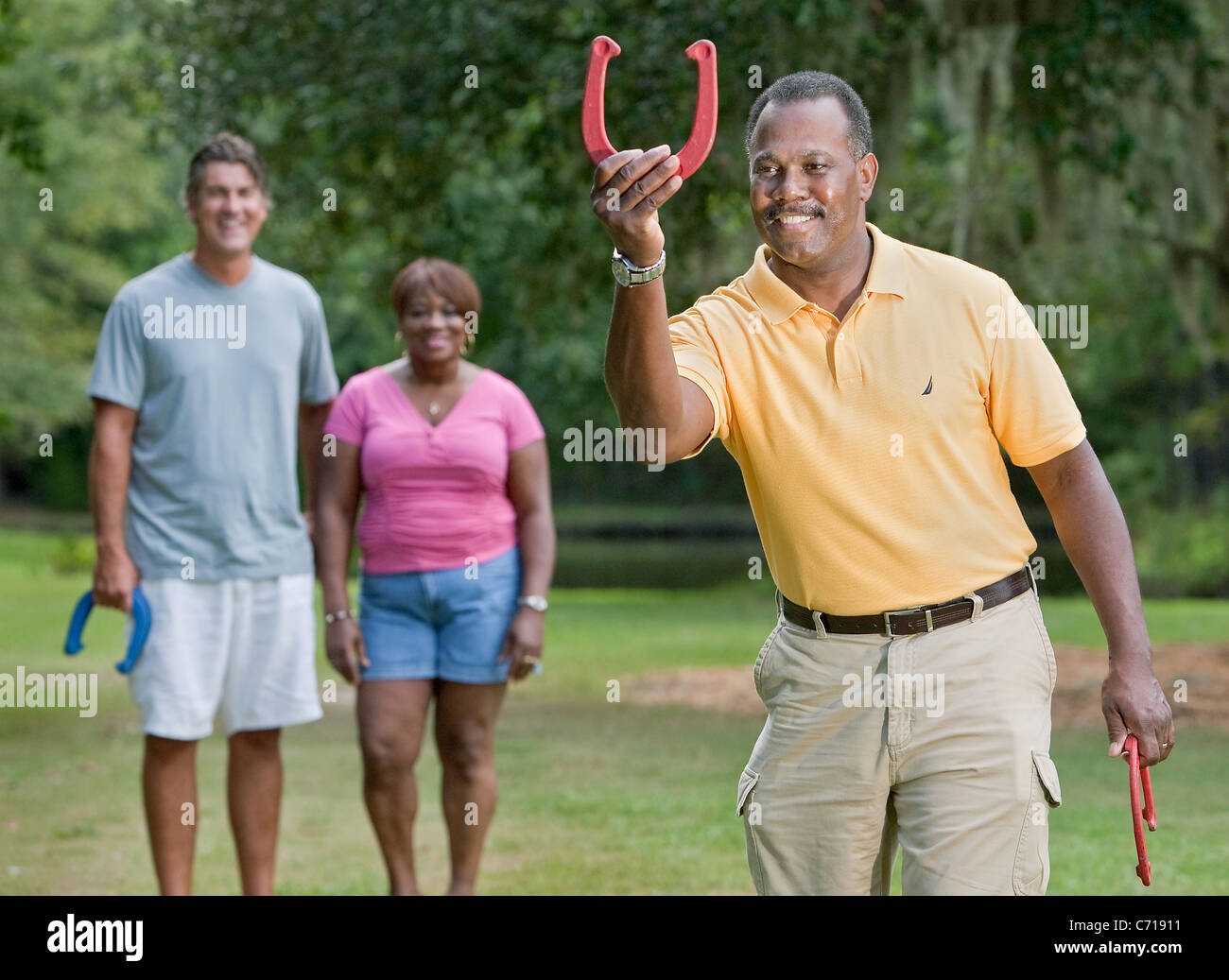 Back when I was 12 years old and could stand the heat, Sunday was a big day for our family in the summer. Uncle Ferdie usually dropped in with a platoon of cousins, and that was the signal for two of my favorite family events–a backyard cookout, and horseshoes in the school playground next door.
I loved the clang! the horseshoes made when they struck the metal stake. It went so well with the crack of the bat. Ferdie, by then an inventor with RCA, had been a U.S. Marine. I always thought of him as a Marine recruiting poster come to life. So did the Marines, who shipped him off to Puerto Rico to be an admiral's chauffeur. It wasn't quite what he'd signed up for, but he had no complaints.
Hamburgers and hot dogs, with harmonica music, generally followed the horseshoe games. We had a large family, very close. My aunts would join us later on and show us slides of their latest journeys to almost everywhere in the world. For us a summer Sunday was like Christmas, but without the tree.
Oh, I wish we had our horseshoes back, and all those travel tales!
Thank you, Lord, for all those golden memories.