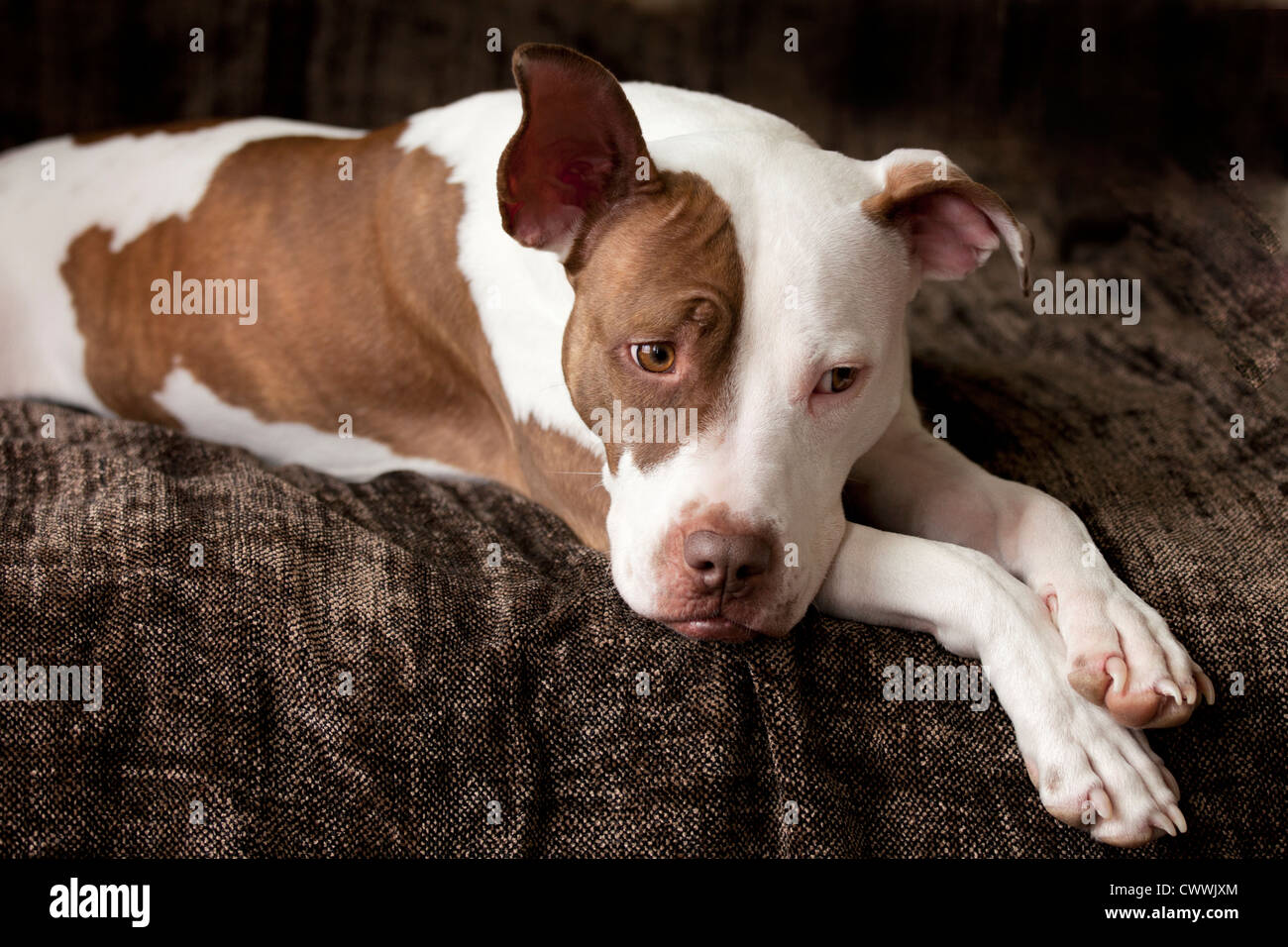 We had a sad event in our neighborhood yesterday. Our neighbor's dog died.
His name was Boomer. He was a big, brown-and-white pit pull with the personality of an angel. He was 16 years old–an age almost unheard-of in such a big dog. His human mommy took tender care of him.
He spent much of his time outdoors on his mattress, watching the world go by. He was always delighted if anyone came over to see him and give him a pet or two.
In several of the neighborhoods I've lived in, there was a dog like that–loved by everyone. When I was a little boy it was a dog named Brownie. He was free to wander up and down our dead-end street, and welcome everywhere. You could tell him your troubles. He was Brownie, and he listened.
God knows how we love our pets. It's hard on us that their lifespans, compared to ours, are so short. But when you give your heart, you know it will someday be broken. We have to accept that, and rely on God to heal us.
Go in peace, Boomer. You were very well loved by very many people, and we'll miss you.
And no, I can't read this post aloud.