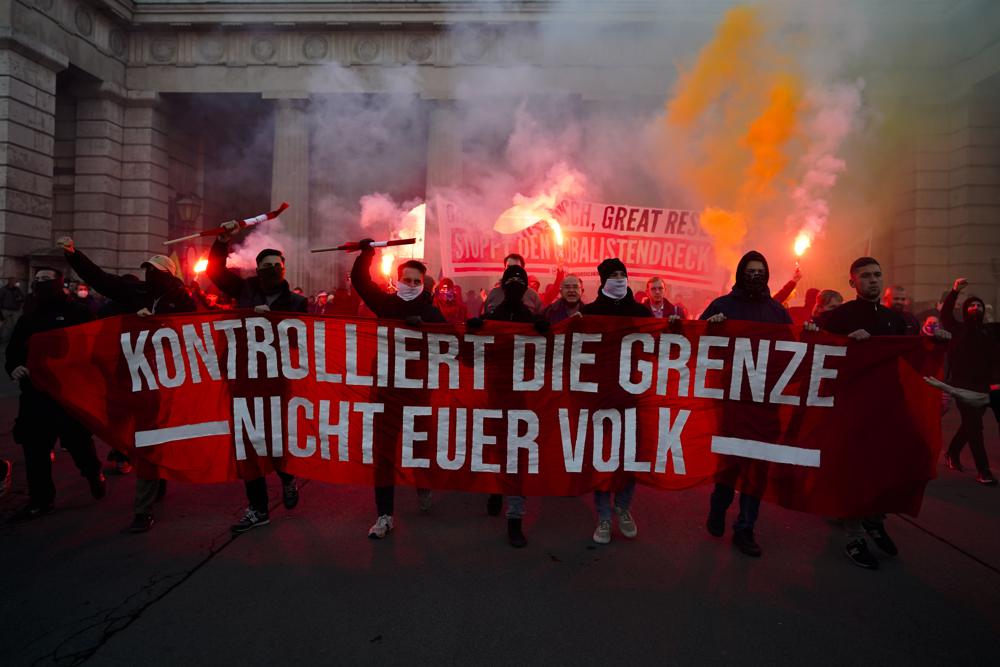 Vienna: protests against COVID restrictions
I won't do a full nooze workup on this, not on a Sunday–but we should note that huge protests against COVID restrictions and state tyranny have broken out all over Europe this weekend–in the Netherlands, France, Belgium, Austria, Italy, and Croatia. In Rotterdam yesterday, Dutch police shot and killed several demonstrators.
The Associated Press (barf bag, please) blames "many far-right groups" for the protests. Nooze media–couldn't you just heave? They never tell the truth. Not on purpose, at least.
When are the globalists going to understand that we don't want their world government, we don't want them, we don't want "vaccines" brewed up by loons who've always said the world needs to be de-populated. Dudes, we don't want you! Get your filthy hands off our countries!
The Lord Our God is putting this all together, but we can't see the pattern yet.
The Judge of all the earth will surely do right.
And I don't know where these villains expect to find a hiding-places.