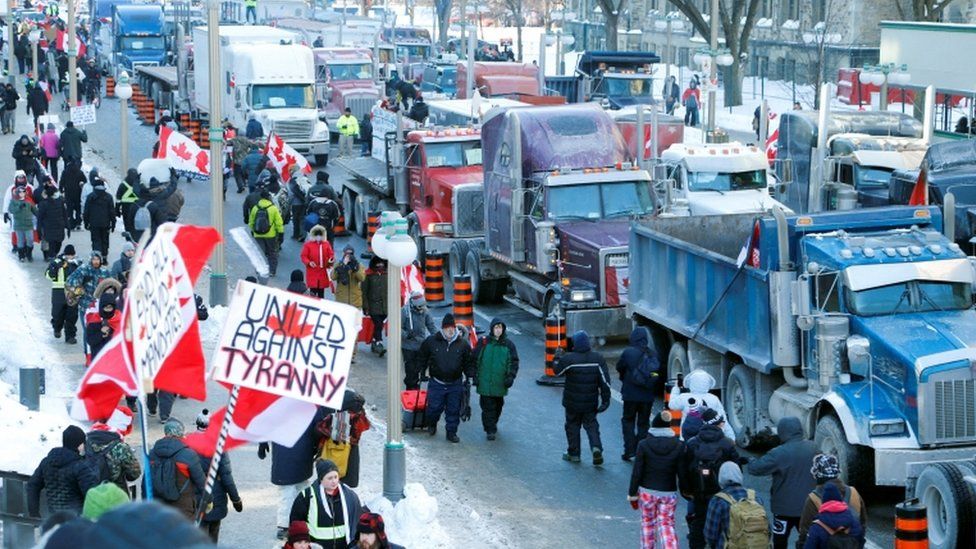 Those damned Russians! They get into everything!
Ooh-ooh, the Russians did it, the Russians did it!
It's not possible that people in Canada, especially truckers, could be totally fed up with all those vaccine mandates, not possible that they could organize a protest. Well, they ain't foolin' the Canadian Broadcasting Corporation (https://www.foxnews.com/world/cbc-canada-russia-freedom-convoy-vaccine-protest-criticisms#).
The noozies at the CBC, Canada's answer to CNN, have figured out that the "Freedom Convoy" is a Russian ploy to keep Canada too busy to stop Putin from invading the Ukraine. Honk if you think that's anything more than pure crapola.
The CBC has come in for some criticism for this asinine suggestion. Meanwhile, leftids here in America are hopping aboard the bandwagon, thronging the social media to proclaim that the Russians are footing the convoy's bills.
Sheesh. Back when I was in high school we used to make fun of "nooze" like this, cooked up by The Daily Worker and The Peking Review. I mean, an axolotl could see through it!
Now it's the way they do nooze. All garbage, all the time.