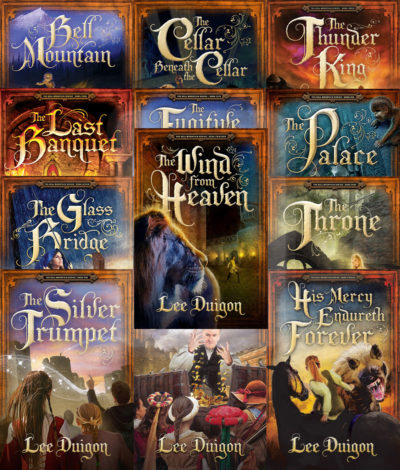 It's hard to describe the feelings I had, watching Katheleen's Bell Mountain video and hearing my story and my characters talked about on-screen. It's a blast.
Meanwhile, I've complete three chapters of my new book. It hasn't got a title yet, but some of the main characters are already settling in and taking shape–young Queen Parella, Ozias' mother; his father, King Flosi II (who is more trusting than is good for him), and Gwenlann the scatterbrained wardrobe mistress, whom no one suspects is the king's spymaster. Don't let anyone tell you that writing a novel isn't fun! It's certainly a lot more fun than covering the nooze.
My earlier books give me plenty of hints to help me tell the story, but I know there'll be a lot of surprises on the way.
I'm going to read to Patty what I've got so far. I hope she likes it as much as I do.