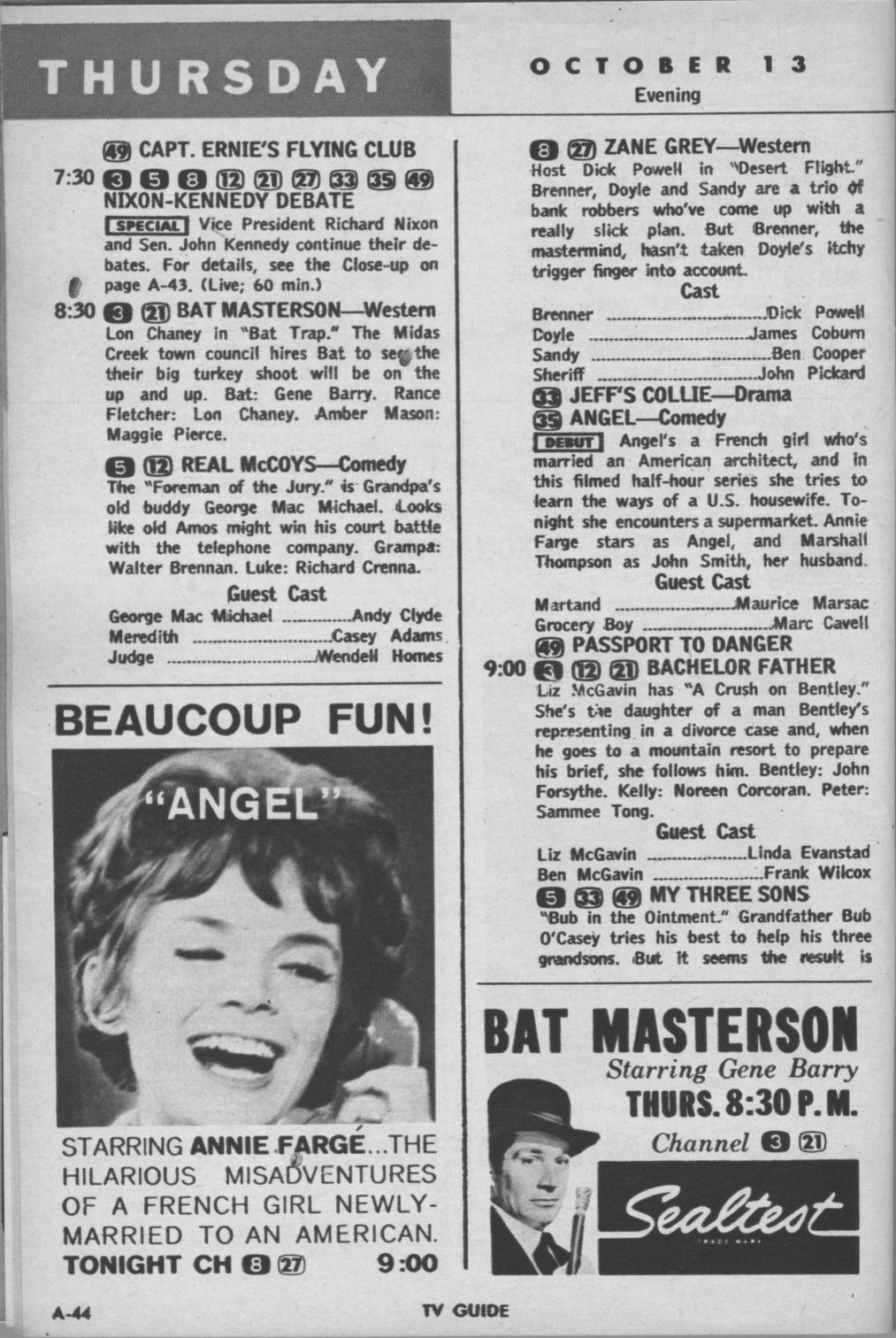 G'day! Byron the Quokka here… and I'm not going to answer that dunderhead, Joe Collidge. Maybe we'll name a rubbish dump after him.
Here's your weekend TV from Quokka University! If you think you know how we obtain these shows, please keep it to yourself.
7:30 P.M.  Ch. 19  THE TY-D-BOL BOAT–Adventure/comedy
Those little tiny people on that little tiny boat that floats inside your toilet tank are up against it this week! Pirates! Led by the noxious Cap'n Zozz (Andrew Cuomo). Skipper: Tony Dhow. Special guest appearance by the June Taylor Dancers, displaying new talents as contortionists.
Ch. 28  REBUILDING THE OTTOMAN EMPIRE–Documentary
"The whole problem with the Ottoman Empire," explains Prof. Doby Gillis, "is that it was too far to the east and too full of Turks." And so the project is to reconstruct the Ottoman Empire in Nebraska, without any Ottomans. Guest historical consultants include Juan Valdez, Joyce Carol Oates, and a cactus.
7:45 P.M.  Ch. 31  NEWS WITH PEEWEE HERMAN–Indescribable
Tired of taking the news too seriously? PeeWee doesn't take it seriously at all! And he's got a whole studio full of goofs behind him, making funny faces and animal noises. "It's as if they're all possessed," says TV critic Hairy Mary Magma.
8 P.M.  Ch. 07  MOVIE–Eastern Western
In "When These People Say 'Bat Masterson,' They Really Mean Bat Masterson" (Maldive Islands, 1967), Marshal Dan Pong (Carlo Barlow) takes a wrong turn at Deadwood, South Dakota, and winds up in Transylvania–where the local people (Nancy Walker) call on him to arrest Dracula (Matthias Greunewald). Song: "When All My Teeth Fall Out"
8:07  All the Other Channels   EXTRAVAGANZA GALORE!–(Oh, please)
This show was so big, it had to be spread out among all the other channels! Ant farms, talking flower-pots, death-defying acts of sheer idiocy, pie fights, fun things to do with mousetraps, Learn to Speak Chinese in 40 Minutes!!–you name it, we've got it! Host: Ed Begley's sock puppet, Hansel. With Eugene V. Debs and his orchestra.
And there you have it, boys 'n' girls–this is television as television was meant to be. Meant by whom, I couldn't tell you.
Byron the Quokka, signing off!