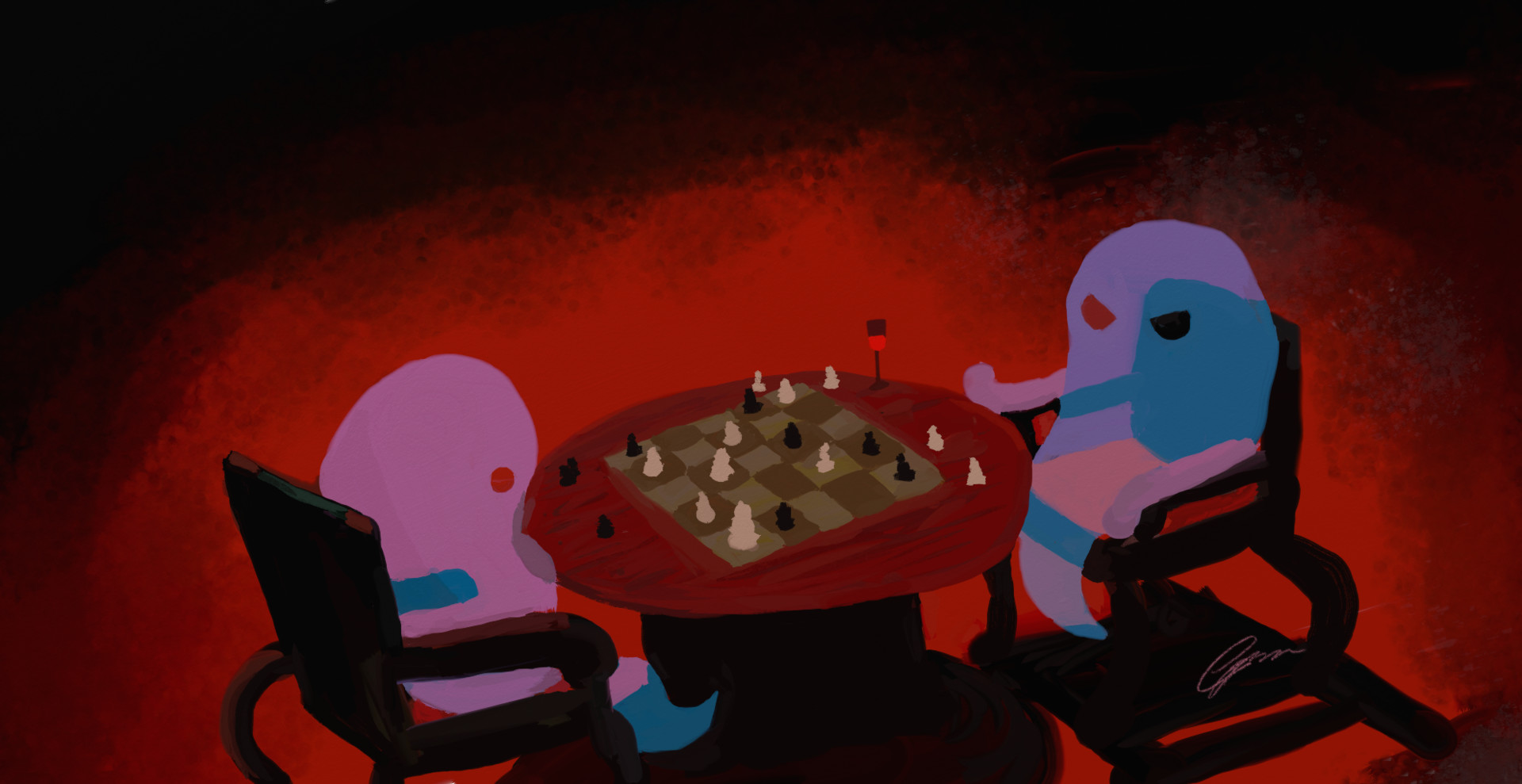 So what's it like to write a novel?
I had a new insight into this, yesterday. For me, writing a novel is like playing chess against an invisible opponent about whom you know nothing at all–nothing but the moves of his chessmen on the board.
I used to like to dope everything out in notebooks before I wrote a word. Four of those books (horror novels) got published. Forty didn't. So now what I do is just ask God to give me the story and to guide me in telling it. Mostly I just pick up my pen and get to work. Let the invisible opponent surprise me! Most of those surprises turn out to be things I can use. Had one just the other day that really got me grinning.
I did have to write a lot of thankless unpublished novels before I ever sold anything. At the time I thought it wasn't fair. But maybe those books were a gate I had to go through before I could get any farther down the road–tollbooths, as it were, along the highway. (Ooh, that's corny!)
The lesson I've been taught is to welcome the surprises… and build on them.
I wonder if that applies to real life.