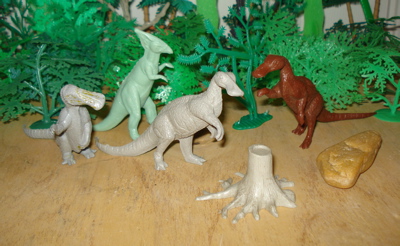 It's seven years since I first posted this. Yes, I still have all those dinosaurs! Only now I don't care how much money I could get for them. They ain't goin' nowhere!
Most of my family has passed on; very few of us left. Little gifts that grandparents, aunts and uncles, and my mother and father gave me… well, sorry, but you just can't put a price on that.
Handling my now-expensive Sphenacodon, I can almost reach back and touch the summer of 1960.