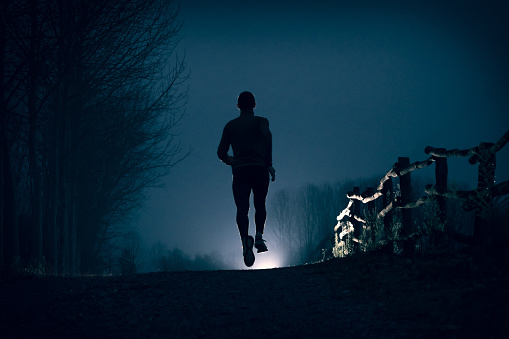 Does this add up to even slightly less than ordinary intelligence?
It's night-time, it's dark. Wear dark clothing, Jog on Main Street, with the traffic, instead of any of the back streets. Jog on the street instead of the sidewalk.
I had to go out on an errand last night; and turning onto Main Street from one of the side streets, I almost ran over a jogger who was jogging on the street, at night, in dark clothing. I never saw him till I was right on top of him. Two more inches, and I'd have run him over.
Why couldn't he have jogged on some of our practically-deserted back streets? Why couldn't he have worn white clothing? Did he absolutely have to trot down Main Street?
I really cannot understand this.