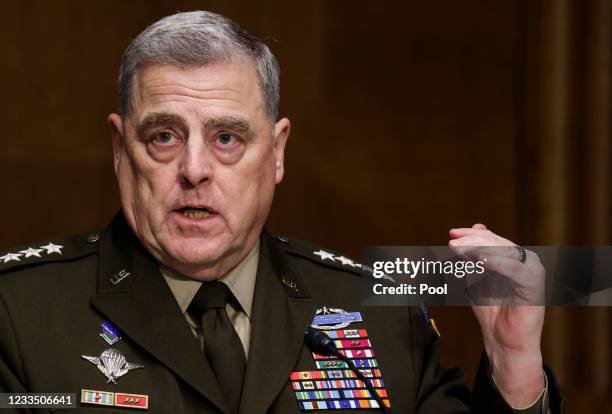 "Drag shows? I dunno! Look at all my pretty ribbons!"
The military genius who showed us his stuff in Afghanistan was up on Capitol Hill the other day, telling the House Armed Services Committee he didn't know nothin' about no drag queen shows on U.S. military bases (https://www.foxnews.com/politics/gop-rep-stumps-top-military-leaders-question-base-drag-shows-first-im-hearing-that). "First time I've heard of it!" said Gen. Mark "Run away!" Milley, chairman of the Joint Chiefs of Running Away.
Confronted with news headlines reporting drag queen events on several military bases, the Konqueror of Kabul parried, "Oh! Ya mean those? Oh, but those were privately funded! We didn't use tax money!"
So it's just fine to hold intensely perverted shame shows on our military bases, as long as it's not with tax money. Anyhow, Gen. Milley said he'd put a stop to it even though it isn't happening. No wonder he got promoted to the top spot.