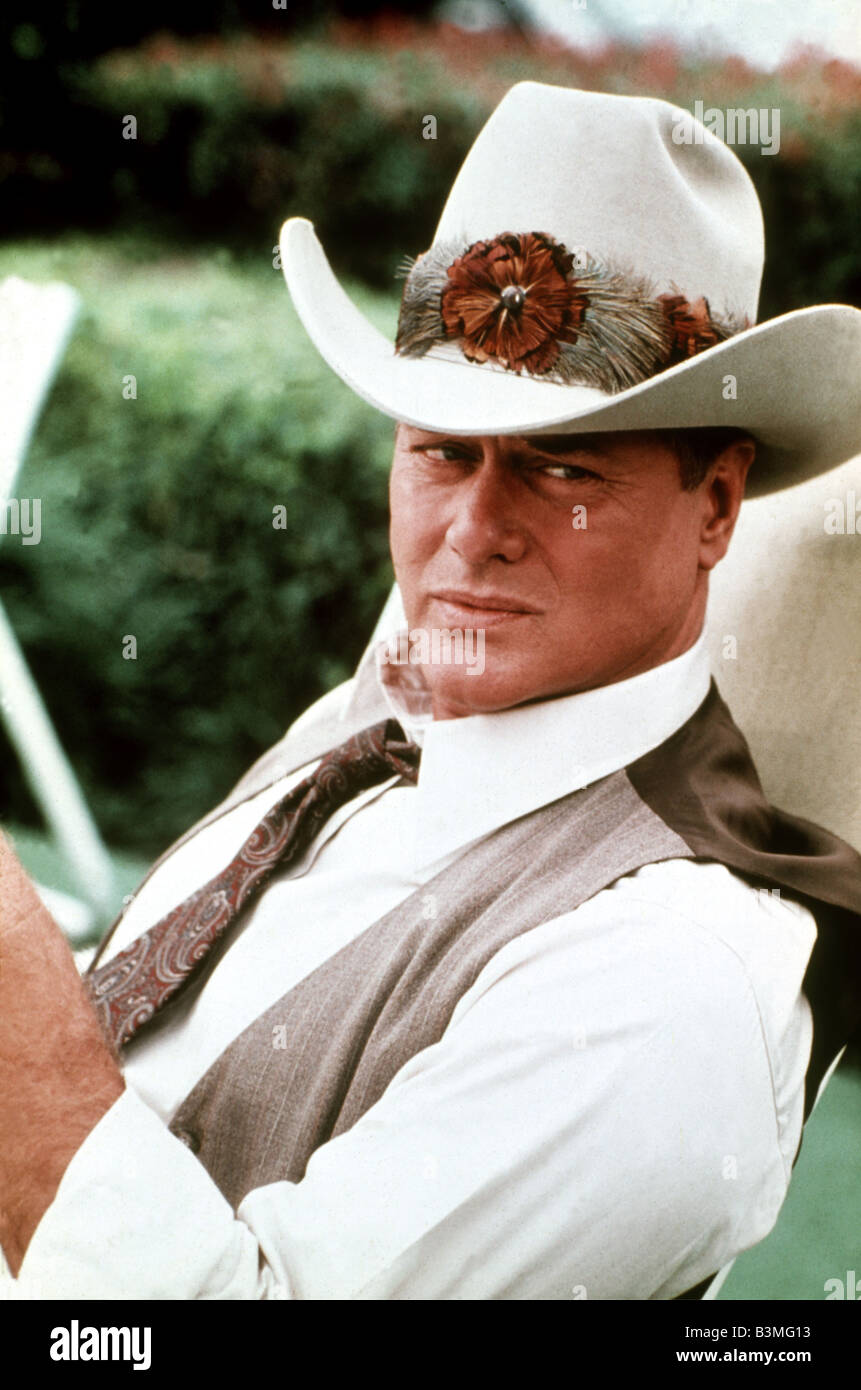 Gigantic oversized image of Larry Hagman as J.R. Ewing. Not what I wanted, but sometimes you have to settle for what you can get.
Can you emulate a TV villain? Setting aside the question of why you'd want to.
How about if it was a really cool villain?
Many of you are way too young to remember a show called Dallas, featuring an antihero named J.R. Ewing (played by Larry Hagman, who used to be in I Dream of Jeannie). The show was a huge hit, and the J.R. character became a national icon. What does that tell us about our nation? People wanted to imitate the bad guy!