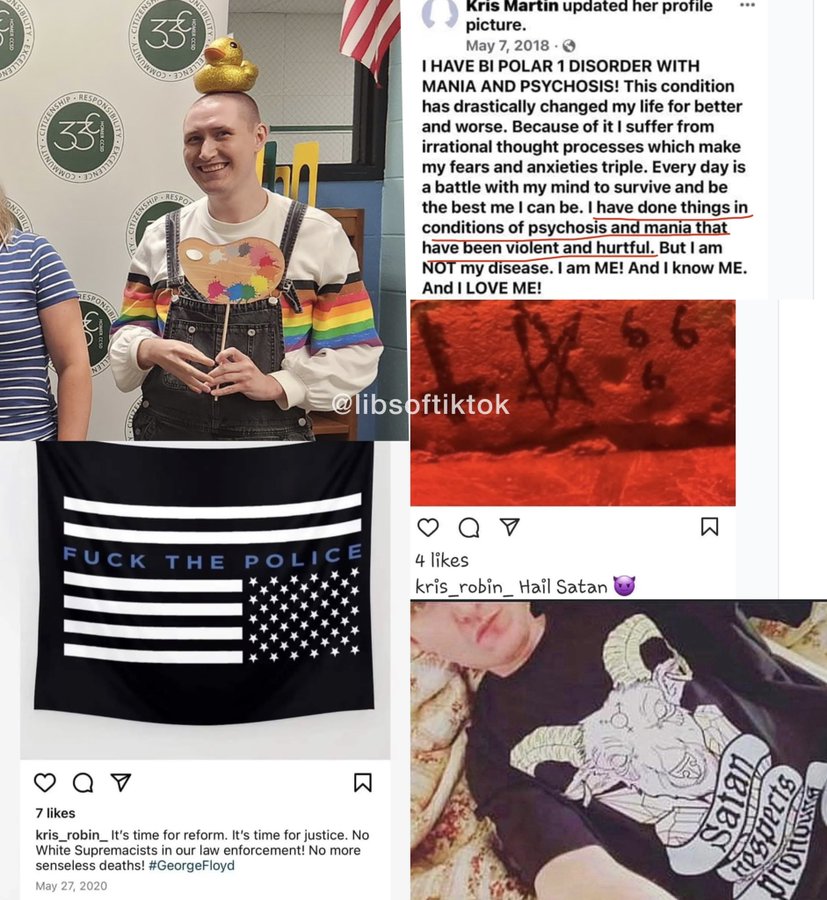 You're kidding, right? You didn't really hire this person as a teacher, did you? Oh… You did…
I give up: what do you have to do, say, or be for "school officials" not to hire you as a (ahem!) "teacher"?
An Illinois public school district hired this… person… as a grade school art teacher, and then had to get rid of him because he bragged on the social media about how he worships Satan and has "bipolar disorder with psychosis" and has sometimes done "violent" things (https://www.theblaze.com/news/homer-school-satanist-teacher-bipolar). When the public found out about it, the resultant–we might say "inevitable"–backlash forced the school board to dismiss him.
Well, forsooth, look at the freakin' picture! That's your kids' "teacher"!
Is it possible that this is what some parents want?