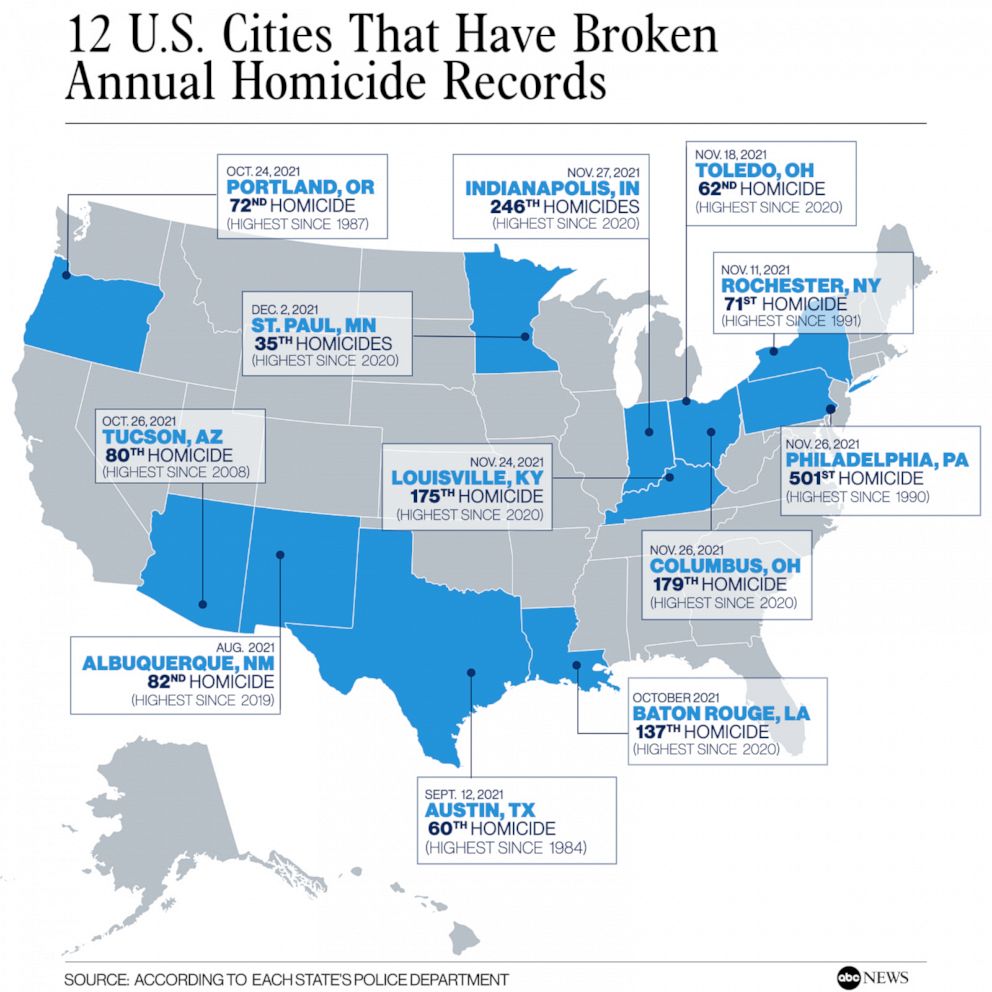 So how's that loosey-goosey, rock-'n'-rollin', post-Christian galloping lawlessness working out for us?
In 2020, overall, America's murder rate went up a whopping 30%. But this year's even better! This year–and it still has about three weeks to go–a full dozen cities have reported more murders than they had in 2020 (https://abcnews.go.com/US/12-major-us-cities-top-annual-homicide-records/story?id=81466453).
Chicago, of course, leads the nation in murders with 739, but is not on the list–because in 1970 they had 974. Philadelphia, with but a fraction of the population, has more murders (521) than New York (443) or Los Angeles (352). The rest of the dirty dozen are Portland OR, Indianapolis, Toledo, Rochester NY, Tucson AZ, Albuquerque NM, Louisville KY, Columbus OH, and Baton Rouge LA.
The "experts" can't explain it, but I'll bet there are any number of people who can.
Of those dozen cities who set new homicide records, all 12 are governed by Democrats. Honk if you think that's merely a coincidence.
I think I can rest my case right there.