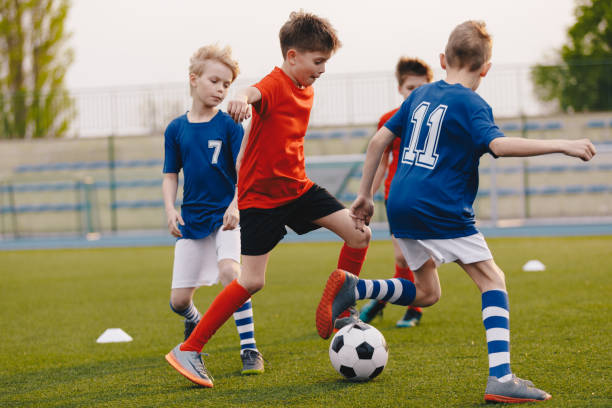 As managing editor of the old Bayshore Independent, my multitude of duties included setting up our local sports section every week. The towns we covered all had children's sports leagues and parents demanded detailed coverage. They rang my phone off the hook to make sure I gave due prominence to their offspring's athletic feats.They also sent written reports of the week's games… which I had to rewrite.
Most of these reports were written by parents who wanted their kids to be recognized as sports stars. So-and-so scored another hat trick! Little Bobby "the Italian Stallion" Beamish–the nickname was repeated numerous times–had an assist! Andy Kabonga led the Hooterville Hotspurs to another triumph!
Some of these kids were playing in several leagues at once–like it was a job or something–and any mention of them that I failed to make instantly provoked an angry phone call. I began to form an impression that none of these children ever just played a game for fun. I wondered if mere fun was ever part of it. Heaven help me if I left out a game. Parents must have scanned our sports pages with a fierce intensity.
I don't miss this job. Mary Gesundheit smashed a double in tee-ball! She is surely destined for stardom!
My wife, who was the bookkeeper there, used to call me up pretending to be an angry parent whose child's hat trick had not been given all the praise it should have had. She liked the way I mindlessly went into my spiel about how sorry I am but we can't always find space for every single nuance of every single game, etc. Then I'd realize she was pranking me, oh, fap.