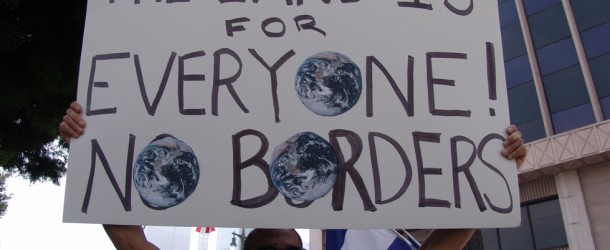 Yeasterdday it was Open Boarders Day hear at Collidge and we al standed "in" front of the Stachue of Pressadint Obamma and we swore a oaf not to "be" Americkins no more but fromb "now On" insted we alll Siddizins Of The Whorld!! and thare wil be No more Untied States well Americka it is No Good anyhow it is a Racist and Homo Fobe contry!!! O waht a Grate Momant that was!!!
And aslo thare was Boothes "set Up" al over,; the Most intristing it was the booth of MS13, wel i awlyaws Say yiu cant Has too many Femmanast ogrenizations hear On Campas althohght i must Say thay was mity Ruhgh-Looking Wimmins and one of them she made a Scary Face "at" me and she sayed ""waht yiu lookin at Potto!" i dont Know wye she Was madd at me but I thuhght i beter get out Of thare!! And aslo thay was giving speaches but i dint Under Stand becose thay was speekin a forin Langredge i think it was Germin or somthing! But at leest it "was a" Nice knick name she gaved me much Nicer than the names my Fambly calls me!
And my Prefesser he telled me That we has to bring In peple fromb al "the" Thrid Whorld contrys and aslo let Them  voat becose that Whay we get Rid "of" Donold Trumpt and Hillery she can finely be Pressadint and she whil Put aul them Biggits in Jale for Climbit Change Denile!!!
And so we alll martched arond "being" Siddizzins Of The Whorld al day untill then I has to eat Somthing but thare wasnt no food becose al them Caffaterier whorkers Thay was "on Stryke" but i dint caire becose i brung allong some Jim Sox in my pockit and i ait them!!