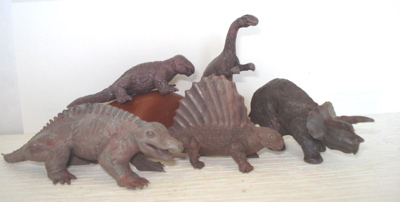 What are they so intently watching? Well, it ain't the Super Bowl! In fact, they've got a computer screen and they're reading this blog. It's not every blog that can count a Sphenacodon (lower left) among its audience.
Just a reminder that we will be open for business as usual tomorrow, we have tons of fun video archived, and guarantee no interruptions by Lady Gaga or any other half-baked celebrity.
Until tomorrow–ta-ta!