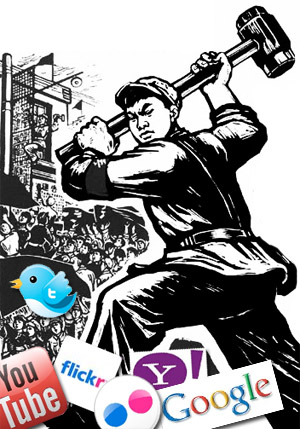 Now that they have a President For Life, the Red Chinese are gonna crack down on… video spoofs (https://www.yahoo.com/news/no-laughing-matter-china-regulator-bans-tv-parodies-052528200.html). That is, on all content "deemed to be in violation of socialist core values."
That screaming you hear in the background is Western liberals suffering paroxysms of envy. It's just pure agony for Democrats to see this being done in China but being unable–yet–to do it here.
Deeming what you can see on TV and what you can't is a "media regulator." So that's where Loretta Lynch went! Especially taboo will be any content that may "distort, mock, or defame classical literary and art works."
And they mean business. "Those who don't comply in time will be immediately closed down."
Somehow this makes China sound like an oversized American college campus. Or the pipe dreams floating in the air above a New York Times editorial board meeting.
Beware. It can happen here.