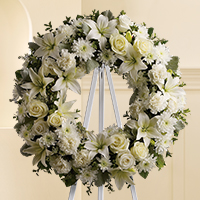 I'll be out all morning tomorrow, for Aunt Joan's viewing, funeral mass, and graveside service. I expect only my brother and sister to attend, so I made all the arrangements for the same day, to spare them extra trips on the Garden State Parkway.
I've instructed WordPress to publish a few posts in my absence.
Aunt Joan used to say she didn't want to be the last leaf on the tree, but that's how it turned out. Well, she's in Christ's Kingdom now, with all her family and friends. God created us for eternal life, and now she has it. Bless and praise the Lord.