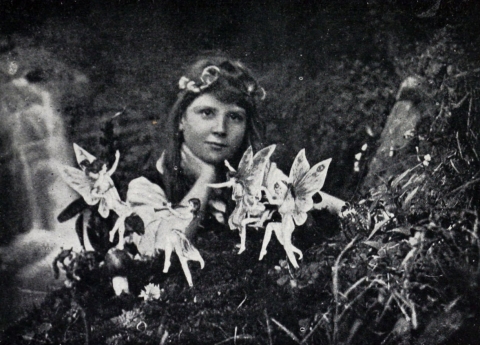 One of the photos from the fairy hoax, masterminded by two little girls, that hoodwinked the creator of Sherlock Holmes
A letter from a reader led me into one of the more challenging articles I wrote for Chalcedon's print magazine, Faith For All of Life. The reader wished to know what we thought of fairies.
https://chalcedon.edu/magazine/christian-reconstruction-and-fairies
It turned out that there was quite a lot to be said about fairies.
(P.S.–Some of you have been asking how you can find the new stuff on Chalcedon's new improved website. Please be patient! I mean, we've just finished making sure we've posted all the old stuff, and tagged it, etc.–and that was a big, big job.)