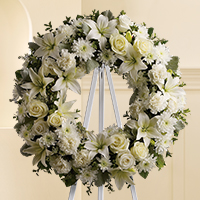 The Lord did not see fit to grant our prayers for him: Ray, my brother-in-law, has died. We just got the phone call a few minutes ago.  He died in hospice after a very long illness. It would be improper for me to say more.
We prayed very hard for him. I know some of you did. Thank you.
I don't know why God said no. I can only trust in His wisdom and His love.