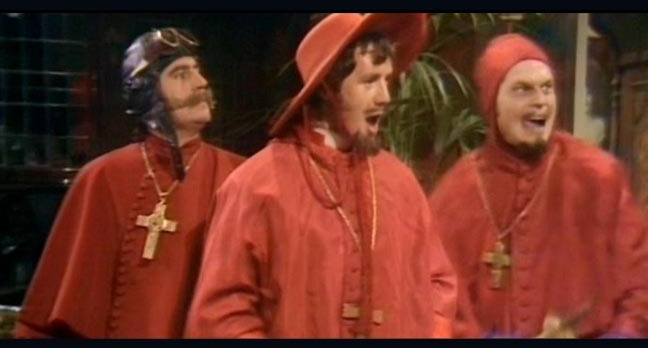 "No one expects the Facebook Inquisition!"
This happened six months after Election Day, 2016, but they're only talking about it now: Facebook fired one of its top executives for supporting Donald Trump for president (http://macdailynews.com/2018/11/12/facebook-fired-top-exec-palmer-luckey-for-supporting-donald-trump-for-president/#/). The exec, all of 26 years old, left with a huge golden parachute. A janitor wouldn't have been so lucky.
This young man, a long-time admirer of Donald Trump, got the powers at Facebook terribly upset when he donated $10,000 to a political action group opposing Hillary Clinton, the most corrupt woman in the Northern Hemisphere. They tried to force him to support the Libertarian joke candidate instead of Trump, but couldn't convince him to back a candidate he didn't like. Did they honestly expect to?
Again, folks, this is liberalism, this is Democrat Party rule by coercion–and if you didn't vote straight Republican last week, this kind of thing is what you voted for.
"All things by compulsion" might as well be liberalism's motto.
He already has more than enough to do; but it would be good for the country if President Trump initiated anti-trust proceedings against Facebook and Google.